28TH INTERNATIONAL EXHIBITION OF AGRICULTURAL MACHINERY, EQUIPMENT AND MATERIALS FOR CROP PRODUCTION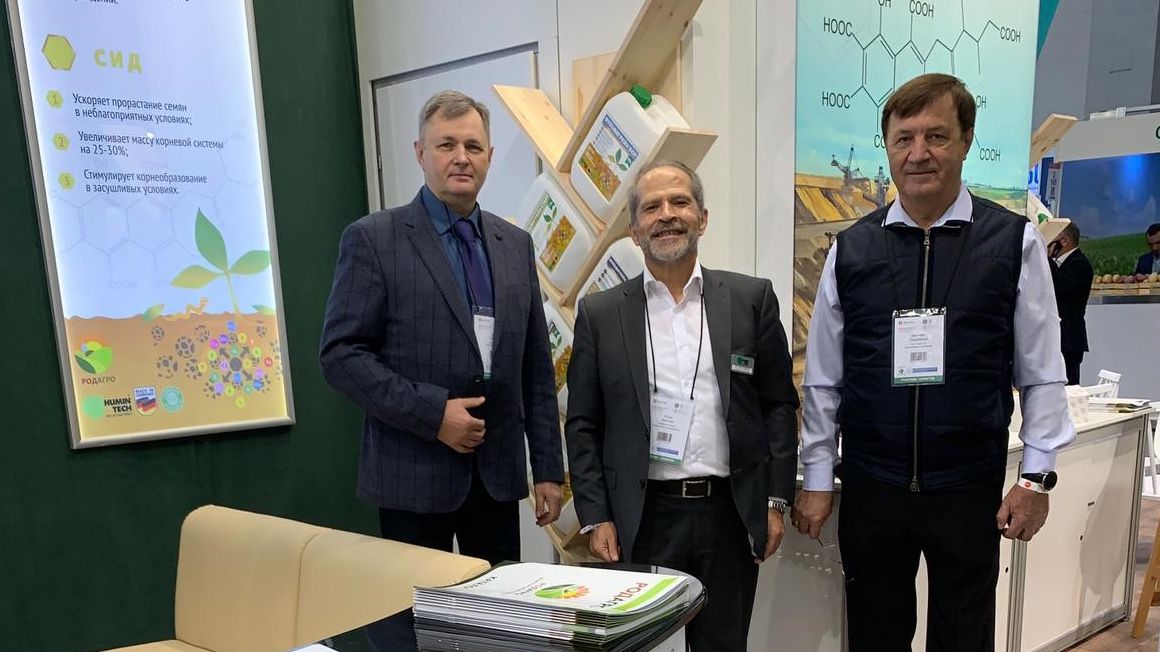 HUMINTECH's Technical and Sales Manager Dr. Yasser Dergham is in Krasnodar, Russia, where he's attending YUGAGRO, an international exhibition of agricultural machinery, equipment, substances and materials for crop production.
It's been 28 years since YUGAGRO has first opened its doors to traders and professionals from all over the world, most of them looking for practical innovations in the agro-business. Innovations like the ones Dr. Dergham is presenting at HUMINTECH's stand: The company's humic acid based soil conditioners and plant fortifiers are the result of years of high-end research and are designed to fulfill highest needs in crop cultivation for conventional and especially organic approaches to agriculture.
Find out more about our products on our website at https://www.humintech.com/agriculture/products/overview
The fair will take place on 23.11.2021 and close on 26.11.2021.
We're looking forward to your visit at our stand!