Humintech honored as a TOP employer 2018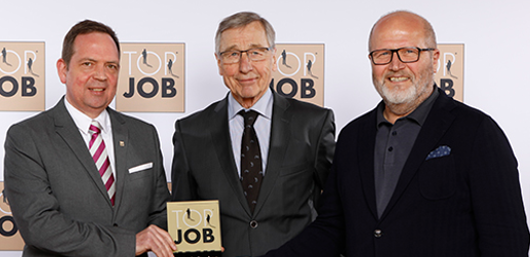 Humintech was awarded with the TOP JOB seal for outstanding employer quality by former German economics minister Wolfgang Clement on February 23rd, 2018.
The award is being handed to 100 German employers, who consequently care for a healthy and powerful workplace culture. We want to say thank you to our wonderful team which was interviewed by TOP JOB professionals in the course of the rating.

We're happy and proud to be able to offer top conditions for the beautiful people who are spending their time at our company grounds in Grevenbroich, Germany.