Visit from polish agri-company Agrosimex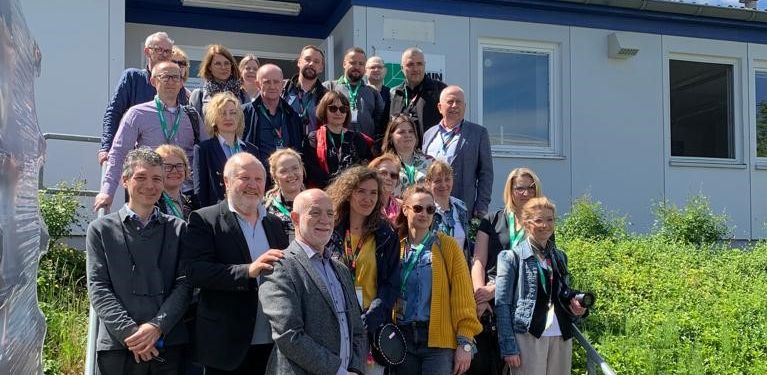 A group of 25 journalists and representatives of our partner Agrosimex from Poland led by Krzysztof Barański and Krzysztof Zachaj visited the headquarters in Grevenbroich on May 25, 2022.
Agrosimex is a leading distributor of crop protection products, fertilizers, garden accessories and seeds on the Polish market - with a focus on specialty crops in fruit growing. The group was welcomed, among others, by Beate Muller-Behrend, who was in charge of the existing customer service previously, by Mr. Ogul Yücel, who has been in charge of Poland since this year, by Managing Director Aydogan Cengiz, with mother tongue translation by Ula Grycko.
After the guided tour through the production facilities by Mr. Müfit Tarhan, where the powhumus known in Poland under the name "Rosahumus" is produced, there was a joint lunch in the sunny outdoor area. Afterwards, we went to the Jackerath viewpoint, the skywalk of the Garzweiler open pit mine :
www.rwe.com/nachbarschaft/rwe-erleben/unsere-aussichtspunkte/aussichtspunkt-skywalk
In a conference room in Düsseldorf, Mr. Aydogan Cengiz and Mr. Ogul Yücel gave further details about our products and answered questions - for the customers and the press representatives - followed by refreshments in the brewery.
We thank you for the exchange and your time! It is always nice to meet customers vis-a-vis.