Economy Minister Garrelt Duin, NRW, visiting the Humintech GmbH in Grevenbroich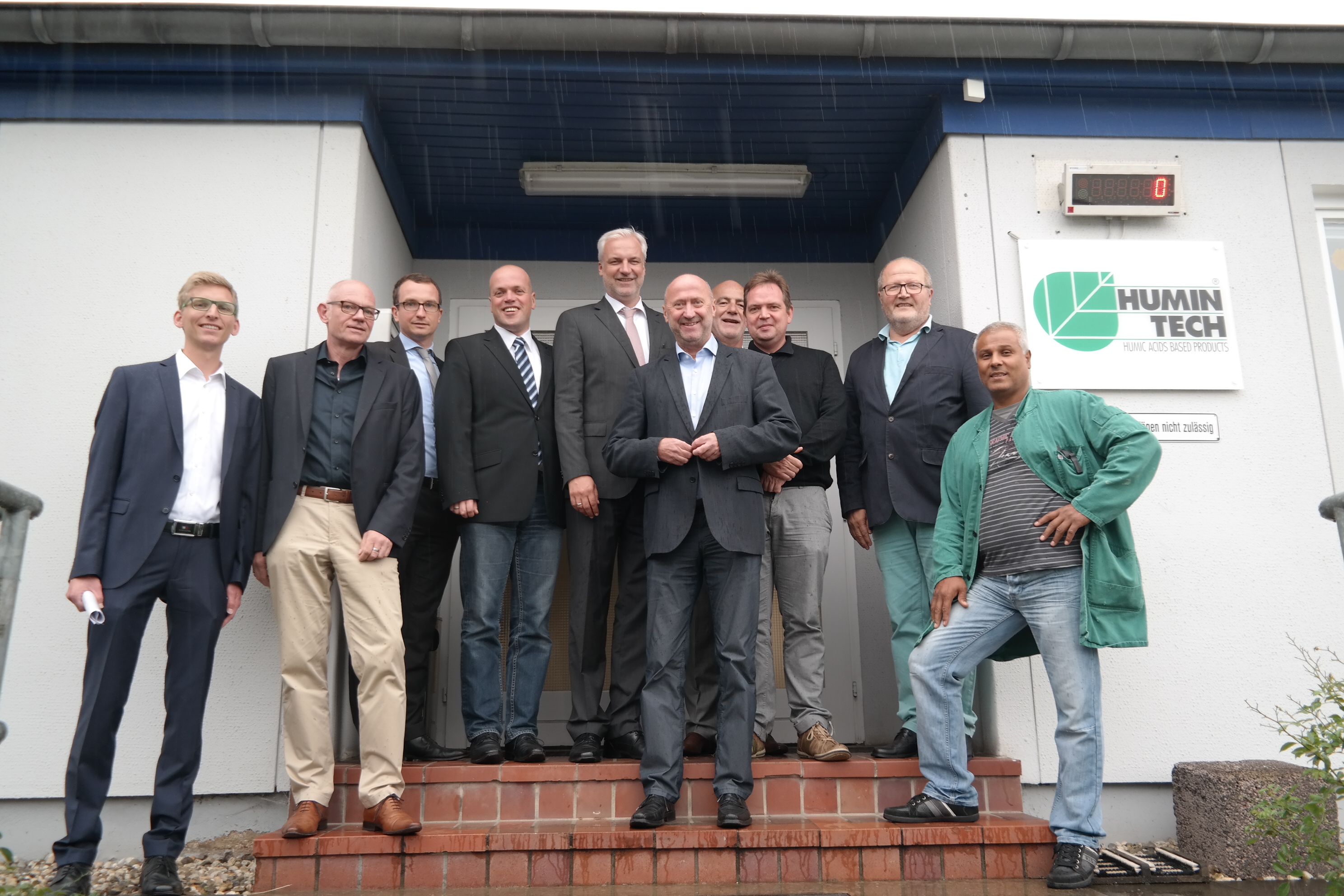 Mr Cengiz and Mr Tarhan, Managing Humintech GmbH, today welcomed Minister Duin on the new premise.
Minister Duin was accompanied by his speaker Remo Gonschorek, the Member of Parliament Rainer Thiel (SPD), Daniel Rinkert, SPD Chairman of City Grevenbroich and Councilman Klaus Krützen, mayoral candidate Grevenbroich, SPD.
After the presentation of Humintech GmbH the new production facility for humic acid based products has been inspected.
In this new production plant are produced from selected lignite qualities specialty products made of humic acid as a soil conditioner for agriculture, horticulture and for many industrial applications.

The Minister was impressed about the variety of products that are produced from lignite. Also the entrepreneurial management commitment and the willingness to invest was approvingly stressed. In terms of employees, the Minister noted that here the cooperation of the workforce, which is composed of 8 different nations and migration backgrounds, is lived successfully in an exemplary manner. Minister Duin thanked for the very informative and interesting management.