Humintech Workshop for South Korean Farmers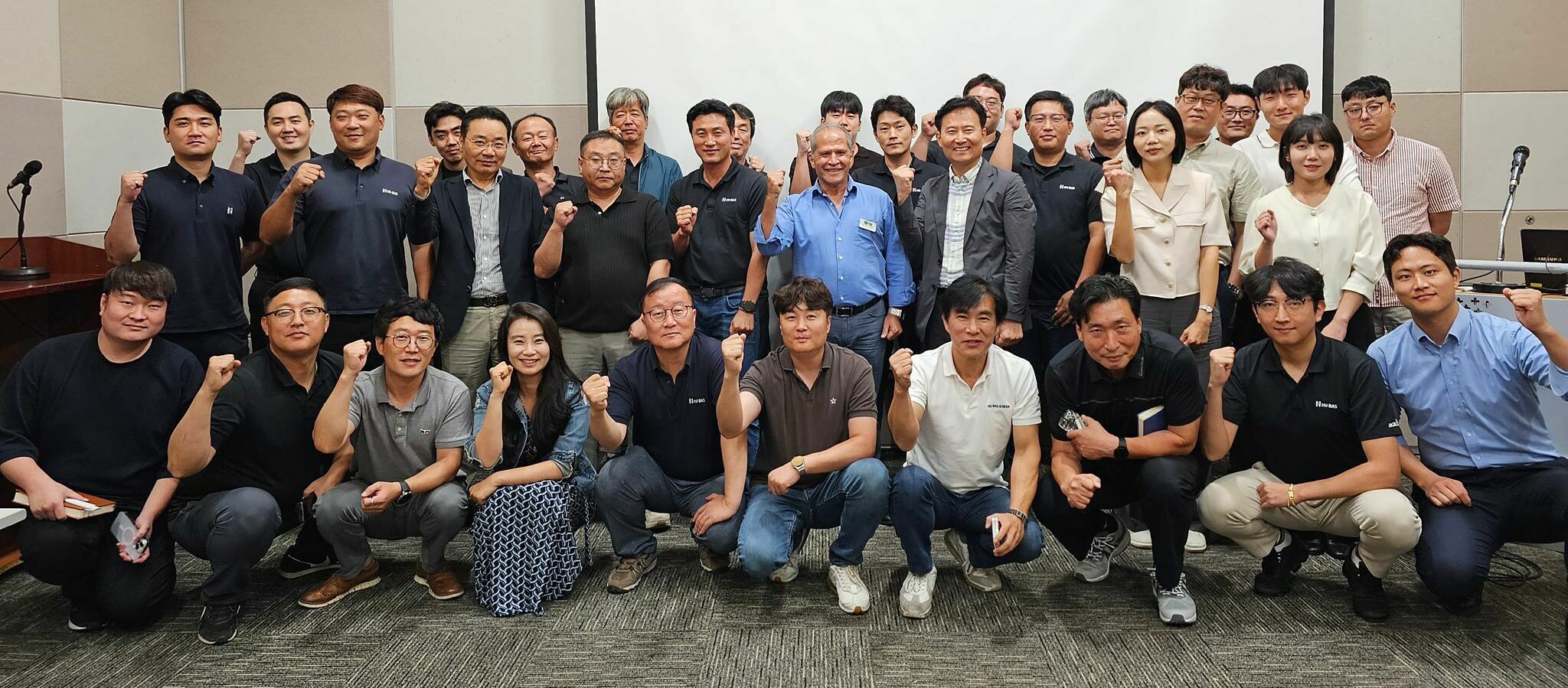 In a bid to bolster sustainable agriculture practices, our technical engineer Dr Dergham recently conducted a comprehensive workshop on biostimulants, equipping 35 South Korean participants with vital insights into enhancing crop productivity while minimizing environmental impact.
Incheon, South Korea – In a commendable effort to advance sustainable agricultural practices, Dr Yasser Dergham, our technical engineer, organized an informative workshop on the utilization of biostimulants. The workshop, attended by 35 participants, including local farmers and agriculture enthusiasts, aimed to disseminate knowledge about the benefits of biostimulants in modern farming.
Biostimulants, known for their potential to improve crop growth, soil health, and sustainability, were the focal points of this educational endeavour. Dergham delved into the science and practical applications of these natural substances, shedding light on their pivotal role in reducing the environmental footprint of farming practices.
Participants left the workshop with an enriched understanding of how biostimulants can revolutionize conventional farming methods. Their newfound knowledge is poised to contribute significantly to more sustainable and eco-friendly agricultural practices in South Korea.