Microorganisms vs. Verticillium for hop cultivation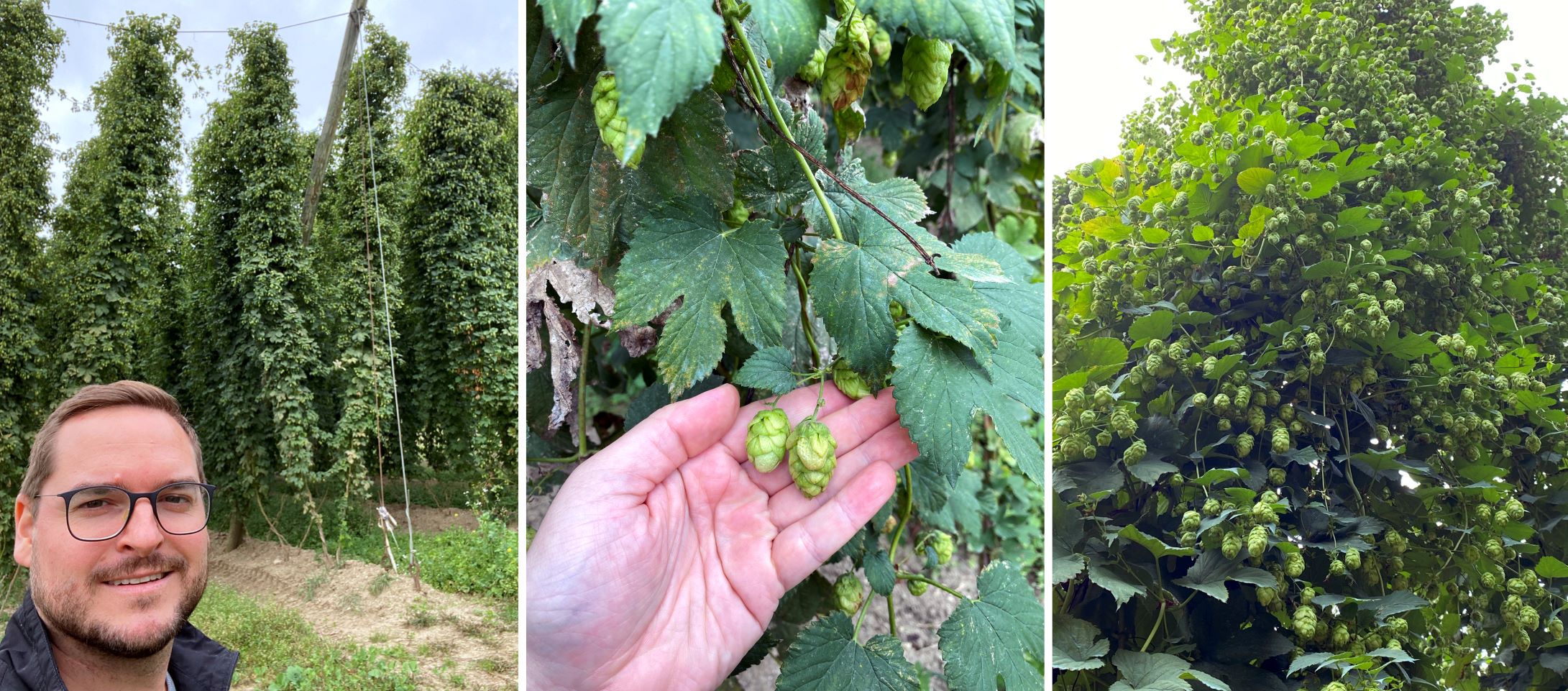 Microorganisms vs. Verticillium for hop cultivation
Biostimulants for rapid wound healing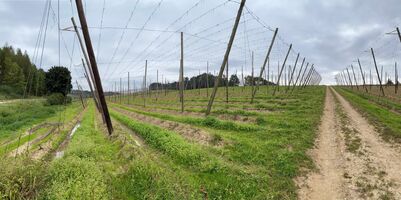 The hop harvest is largely complete for this year. The yield was slightly above average for the growers this year; that is satisfying. The start of the quieter season now also means more time to look ahead to the 2022 season. Jan Mühlena visited Thomas Schaubeck for Humintech to discuss and evaluate the potential uses for humic substances and other biostimulants in hop cultivation. In cooperation with innovative hop farms, the use of humic substances will start at the end of February / beginning of March at the time of hop pruning, when the base of the previous year's shoots is cut off close to the root stock in the dam for new shoots.
We expect the use of humic substances to result in faster wound healing of the individual root stocks and actively bring helpful living organisms into the soil with BioHealth® and the microorganisms contained therein. In this way, we want to condition the soil and the direct root space to such an extent that pests such as Verticillium are weakened, and the plants can start the spring stronger and stronger.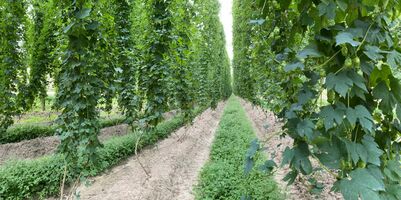 Efficiency for highest quality demands
As a family-run agricultural trader, Schaubeck supplies hop farmers in the region and beyond with important operating resources. Together with Humintech, Schaubeck would like to offer humic substances from Humintech in this segment and establish their use as a fixed sub-component in the farms. In Germany, hop cultivation is not a niche economy with almost 21,000 hectares, so we are particularly pleased to be able to contribute to robust crops with lush yields with sustainable and highly efficient products.
Last year we already focused on hop cultivation on our blog. It is still true that hops are a particularly demanding crop. Optimum temperature and sufficient water are the prerequisites for high-quality hop cones and healthy plants. In addition to the choice of variety and climate, the condition of the soil is also of immense importance for successful hop cultivation. Good soil and favourable climatic conditions are the foundation of high quality hops. The properties of the soil in particular are transferred to the plant and have a considerable influence on the aroma of the beer.
What positive findings have already been gained from the addition of humic substances in hop cultivation can be read again here: https://www.humintech.com/de/agrarwirtschaft/blog/hopfen-und-huminsaeuren.
To the Lower Bavarian country store Schaubeck go here: https://schaubeck-aiglsbach.de/
Comments
18.10.2021
| Optimally Organic:
I would like to thank the author for his useful and informative blog post. Thank you so much for exploring the best and right information.
Write comment