More freedom through Crowdfarming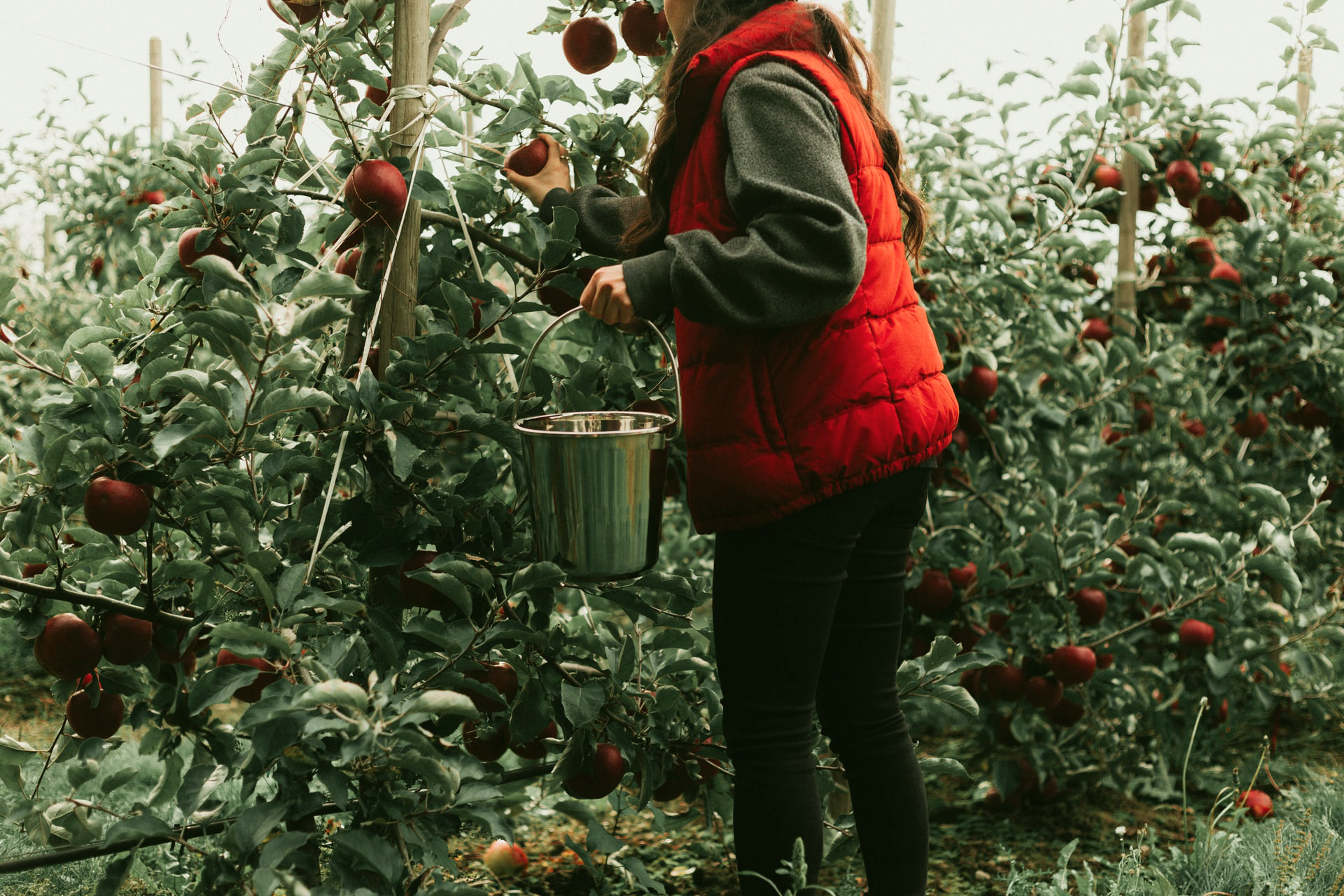 More freedom through Crowdfarming
The point of adopting an apple tree
All over the world, farmers are fighting with price dumping by wholesalers, with tight standards and low planning security. The scope for creativity in work is limited; quantity instead of quality is the rule. Anyone who has had enough of these conditions and would like more freedom in terms of cultivation methods, pricing and choice of varieties could be well advised to use crowdfarming (CF).
Crowdfarming – what is it?
Crowdfarming is the attempt to put more power back into the hands of farmers. The platform enables farms to have a tree, an animal share or parts of a field adopted by consumers. They pay a price set by the farm and in return receive the harvest of the tree, animal products or fruits from "their" field. The aim is to create a direct and transparent relationship between producers and consumers by cutting down the supply chain. This not only counteracts low prices and a lack of appreciation of agricultural work, but also prevents overproduction and food waste, as only what has been previously cultivated is harvested and produced.
And who is this good for?
Crowdfarming is suitable for farmers who show or want to show responsibility and awareness for the environment, biodiversity and the agro-ecosystem as a whole. Expensive organic certification is not mandatory. The platform only requires proof that no synthetic herbicides or pesticides are used. There are no other strict requirements. Neither a certain farm size nor a minimum production quantity is required. In addition to a healthy environmental awareness, ethically correct standards in farm management and openness towards customers are among the supporting pillars of the concept.
Sounds good. And how exactly does it work?
Becoming a farmer at Crowdfarming is quite easy. First, interested parties must fill out a small form in which they introduce themselves and their farm. Crowdfarming provides a free all-round service, from your own website to logistics and communication. The sales channel is quadrilingual and enables delivery to customers throughout Europe.
If a customer adopts a production unit, for example an apple tree, she or he gives it a name. The farm then puts a name tag on the tree and once a year uploads a photo of the adoptee to its site. In this way the customer, who is now a crowdfarmer, can always follow the development, which strengthens and consolidates the relationship between him and the producer.
The Crowdfarming concept thrives on communication, openness and transparency towards the consumers. Regular information about the processes in the farm and particularly of the adoptees is important. Furthermore, the farmers agree to visits by the crowdfarmers.
Crowdfarming stands for quality rather than quantity
The advantages of Crowdfarming are obvious: We do not produce for an anonymous mass of customers, but for people who have decided in advance to support good farm work with their adoption at a realistic price. The farm is thus provided with planning security and can be sure that its work was not in vain. The short supply chain reduces costs and effort for the sales department, freeing up financial resources and working time. Farmers can deal more intensively with cultivation methods, varieties, and care – for the benefit of the quality of the products and their own lives.
The crowdfarming idea originated in Spain in 2017 and quickly spread beyond the country's borders throughout Europe. The demand is far from being satisfied. The inquiries from new crowdfarmers far exceed the supply.
More knowledge, ideas and positions on future-proof agriculture can be found in our blog.
Comments
10.12.2021
| Sande Allan:
need more info about crowd farming
Write comment