Humintech at the Organic Field Days 2023 in Baden-Württemberg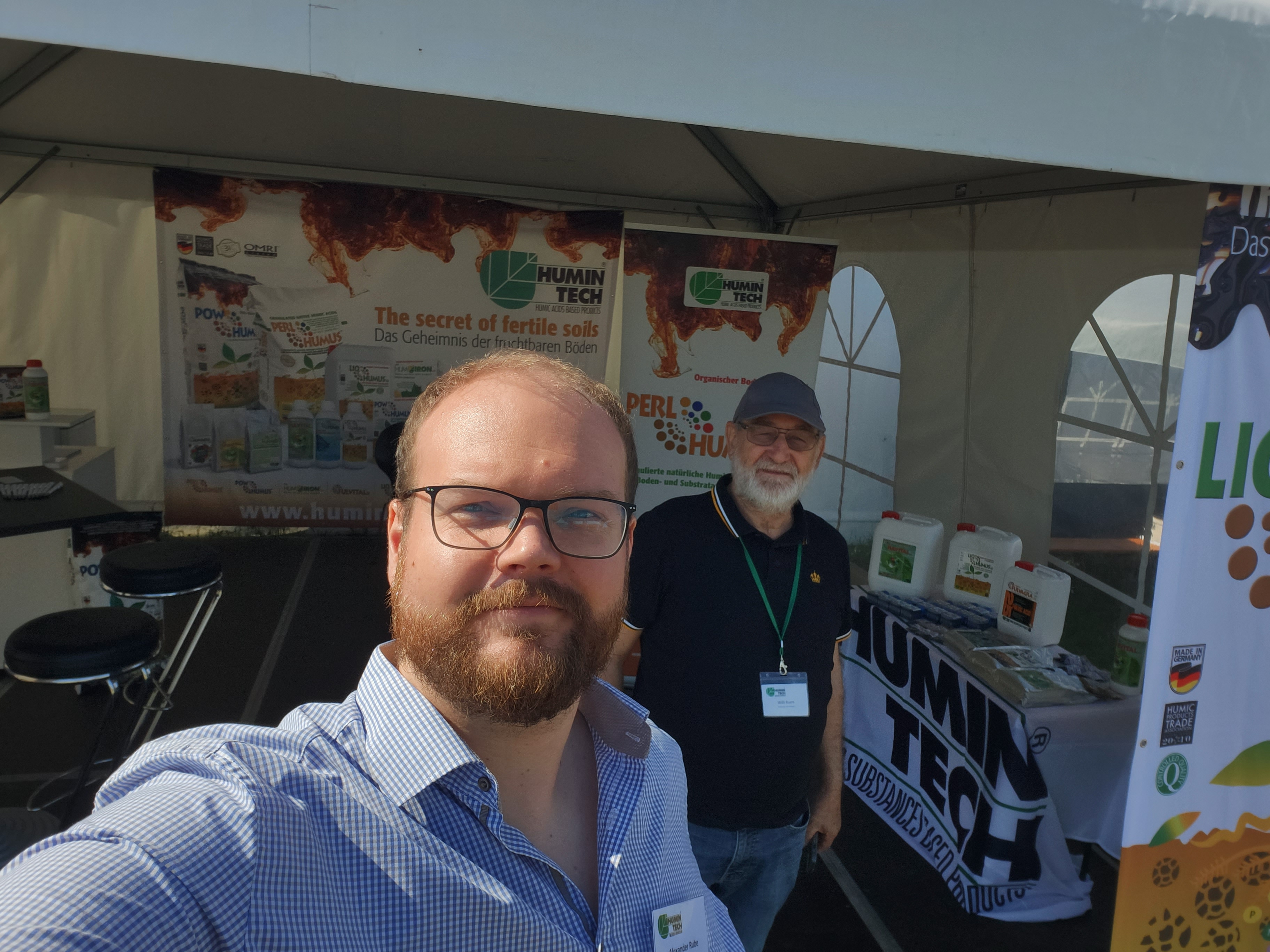 Rube and Ruers will present biostimulants and organic fertilizers for organic farming on site on June 14 and 15.
Agricultural engineer Alexander Rube and sales manager of the West Region Willi Ruers are at the Ökofeldtage in Ditzingen for Humintech. At booth no. B9.12 they will advise on our environmentally friendly biostimulants, organic fertilizers as well as the combined products. June 14-15, 2023 at the organic farm Grieshaber & Schmid, Ditzingen – Hirschlanden (Baden-Württemberg).