Growing The Best Tomatoes – pt. 2
Successful tomato seedling trials with Humintech's biostimulants
Farming Challenges of Today
The rapid change in the ecology, precipitation regime and temperature are increasing farmers' anxiety while pushing them to seek different solutions.  
On the other hand, the challenges of the last years, COVID-19 and the Ukrainian War, are also highly influencing the input costs for agricultural production via fertilizer and energy costs. Researchers worldwide are running studies to find and develop efficient solutions to reduce financial risks. 
Humic substances play a major role in fertilizer efficiency, water-holding capacity and the reduction of nitrate leaching into the groundwater. Furthermore, they have the ability to reduce plant stress while enhancing CO2 sequestration in the soil. 
Humintech is one of the worldwide leading companies in producing and marketing biostimulants based on German Leonardit (oxidized brown coal). We are continuously investing in research and development while competing with ourselves to expand the use of its technologies for the benefit of the farmers and the environment.  

Competing With Ourselves  
Tomatoes are produced in open fields and greenhouses.
To increase the yield and its earliness, most of the producers are growing tomatoes through seedlings (young plants). The quality of seedlings is particularly important for further plant growth and development. There are several factors that can affect its quality, one of them is root development which determines the plant's survival after the transplanting. 
Humintech has decided to evaluate once again the effectiveness of its products in tomato seedling production. The used products were;  LIQHUMUS® – Extraction of Humic Acids in liquid form,  BioHealth® TH BS WSG – a combination of algae, humic acid, bacteria, and fungi  Microsense® Root – a combination of amino acids, humic acids, and bacteria. 
As the market demand is growing for cherry tomatoes, we used the Tomato variety Trixi, G659, from the German selection.  
The experiment aimed to find the effects of various Humintech products on the growth development of tomato seedlings along with fine-tuning fertilizer use efficiency, plant growth performance, resistance to diseases and stress conditions.  

Materials and Methods 
The tomato seeds were sown in trays of pots QP 104, in a Klasmann substrate for vegetable seedlings production, in the stage of 2 true leaves, the plantlets were planted in pots of 8x8x8,5cm and placed in a growth environment with a daily temperature of 22–26°C and 14–18°C during the night. Plant care during vegetative growth was similar to normal seedlings production.  
To give a better understanding of the plant behaviour for the Humintech-tested products we have proposed the following application: 
Soil application of; 
- LIQHUMUS® Liquid 18 - 2 L/Ha 
- BioHealth® TH BS WSG - 1 kg/Ha 
Application rates were calculated for plants number per square meter. 
Two foliar applications with Microsense Root 0,2 % and Microsense Maxi 0,2 % each time,  were used to determine effectiveness in plant growth and development. The total amount of spray solution was calculated from 500 L per ha.  

Results and Conclusions
The observations clearly show that Humintech application either foliar, soil or combined has a stimulating effect on plant growth and development from the initial stages.The observed root formation, stronger leaves and fresh shoot weight indicate higher efficiency in fertilizer use and promise an increased yield.  
Ready to continue: Humintech will continue to research and develop the best practices to support our customers with competitive agricultural products. 
Blog header picture from Aleksandr Malofeev on Unsplash.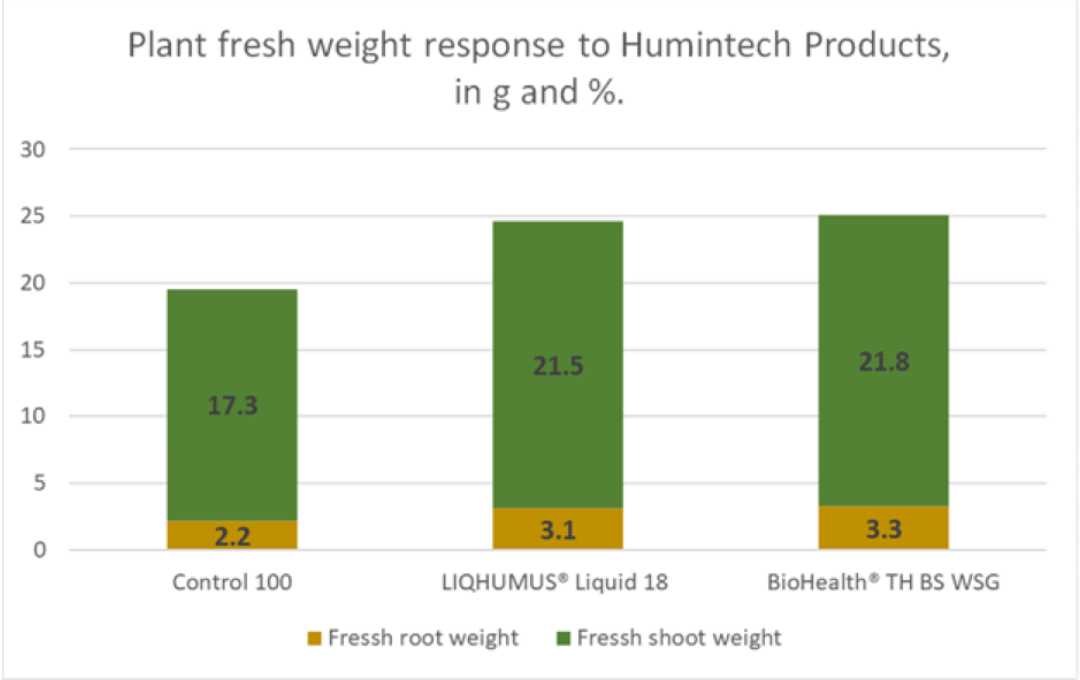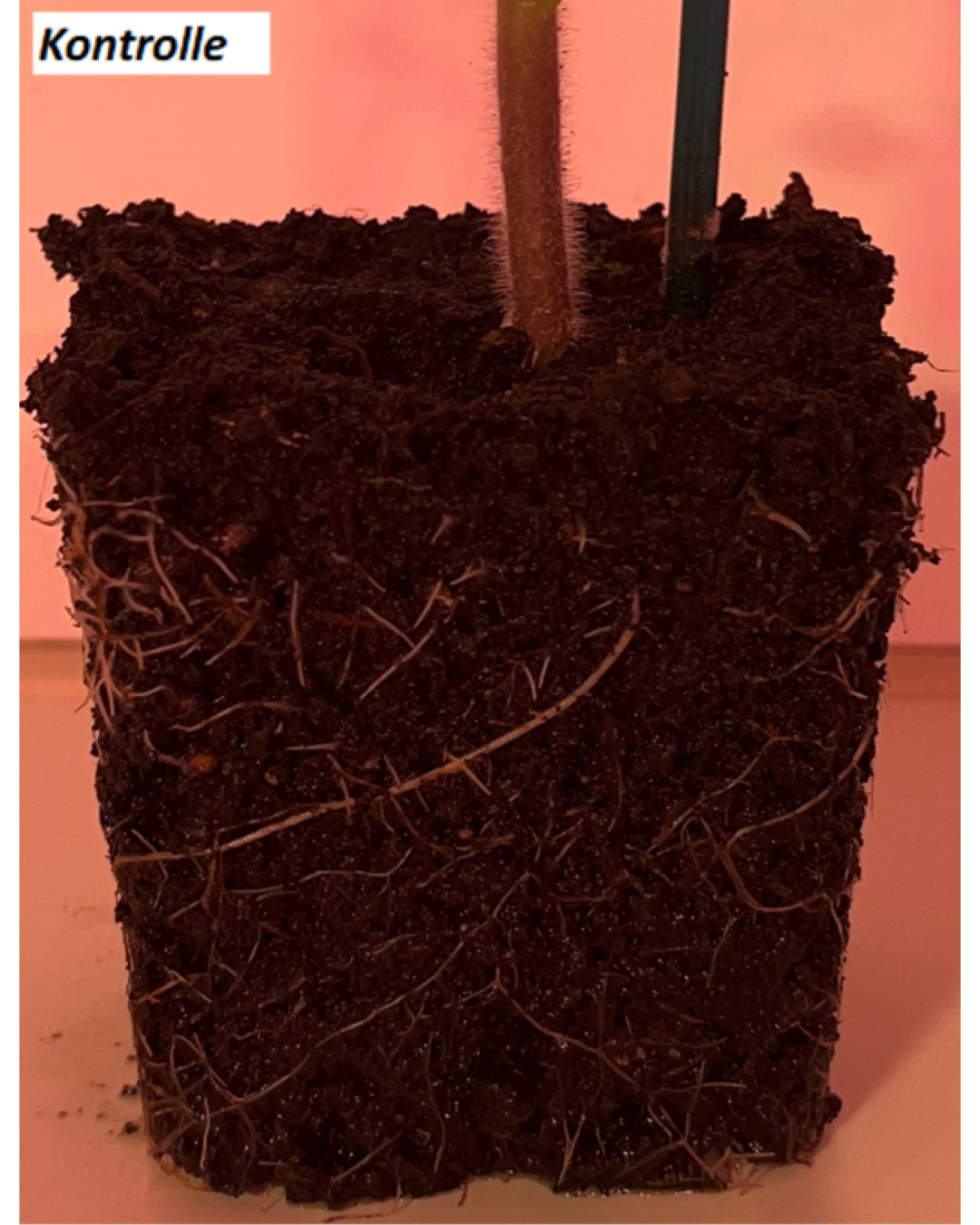 Control group tomato trial biostimulants humic acids root development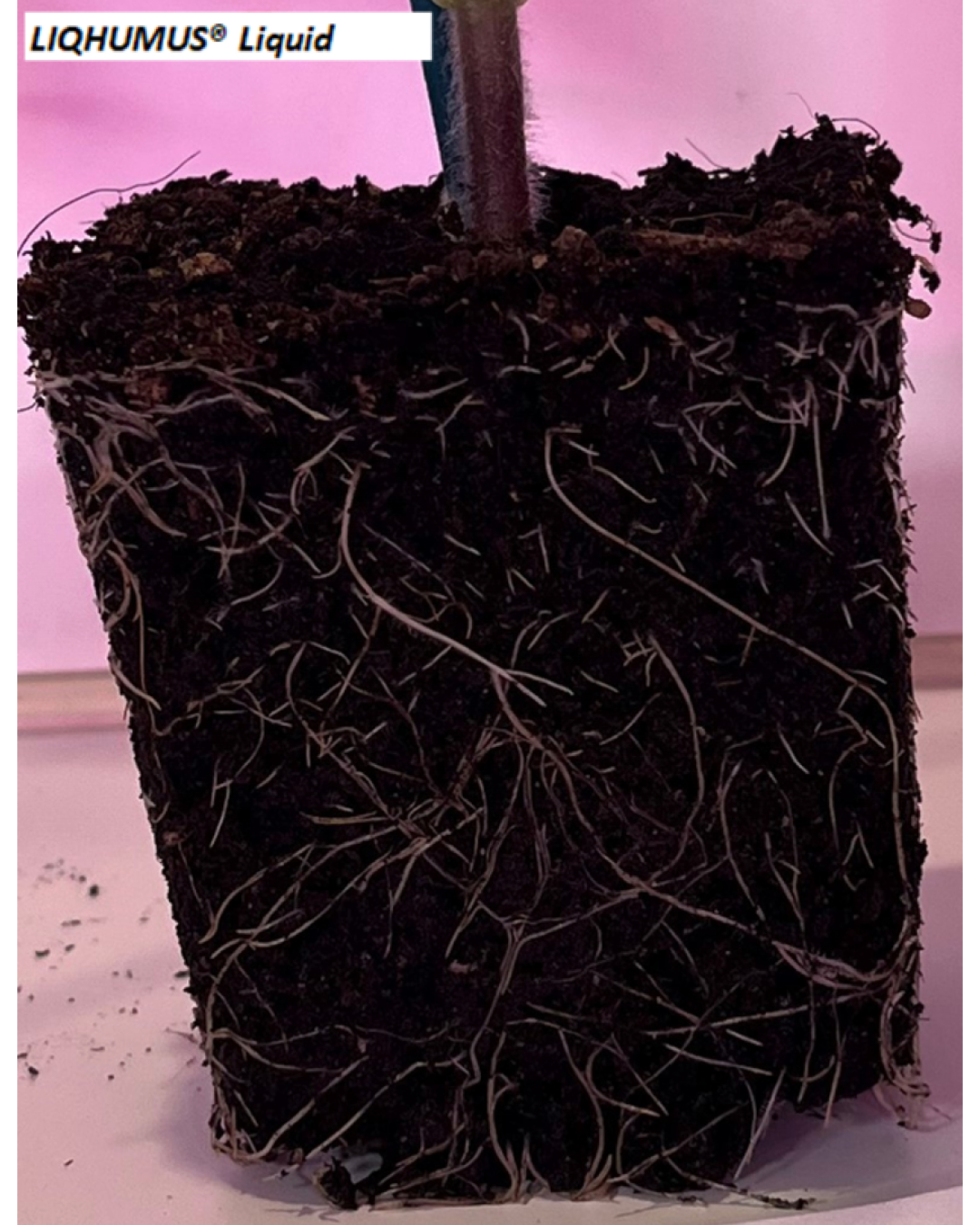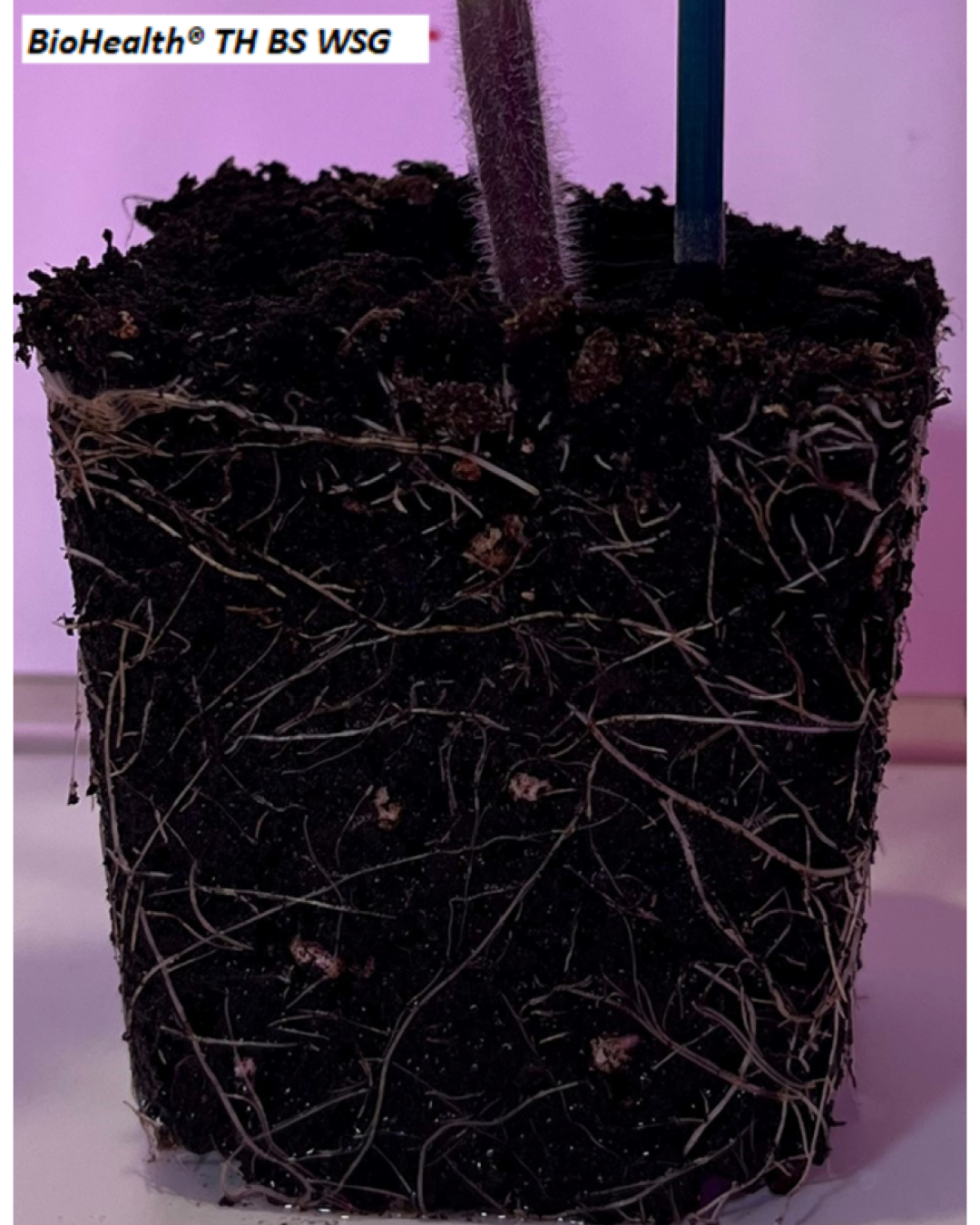 BioHealth root development tomato humic acid biostimulants