Drought summer 2.0 – What to do in case of persistent drought and imminent crop failures?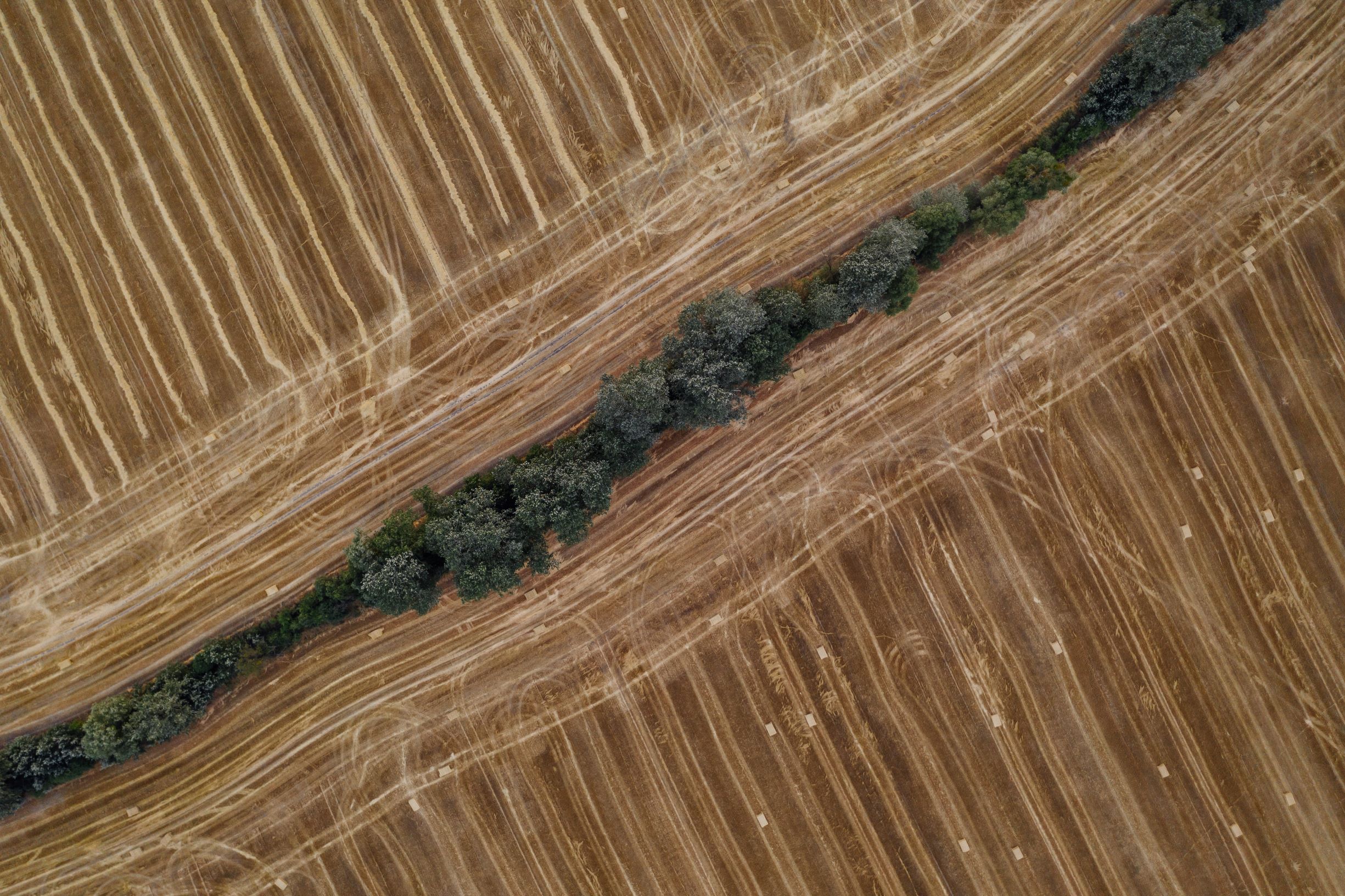 Sun, heat, aridity – the probability of long periods of drought in the summer months increases. Can agriculture effectively deal with these unfavorable conditions? What changes are necessary, what can help against infertile soils and drought-stressed plants?
Do we have to get used to the heat?
According to evaluations by the German Weather Service (DWD), summer 2018 was warmer and drier than any summer since weather records began. A national average annual temperature of 10.4° Celsius and a good 2,000 hours of sunshine led to low water levels, forest fires and withered meadows. Especially in eastern Germany, the soil is still so dry at the beginning of 2019 that the values cannot be balanced out in 2020. If global warming is not limited to 1° Celsius, hot summers with prolonged drought until 2050 will occur every 2–3 years.
First crop losses, then crop failures
The consequences of these extreme climate conditions are considerable and threaten not only the economic existence of farmers. The UN Food and Agriculture Organization (FAO) and the International Grains Council (IGC) have already warned that the global demand for grain cannot be met. Due to last year's drought, hardly any water remained in the deeper soil layers. Little rainfall and a lot of wind dried up the upper soil layers. Even if it rained a lot now, the water resources in the soil remained far below what is usual and above all necessary. Many farmers have already stamped their colza this year. The result is considerable economic deficits.
Monocultures and methane emissions – the role of intensive land use
According to Moritz Geier of German newspaper Süddeutsche Zeitung, agriculture will in future be strongly held accountable: Aid would be linked to conditions and farmers would be forced to adopt a more sustainable and gentle method of cultivation. After all, according to Geier, the intensive monocultural use of cultivated land contributes to climate change and poor soil quality just as much as the excessive use of inorganic-mineral fertilizers. The use of nitrous oxide containing methane in the fields also has a damaging effect on the climate.
Rethinking agriculture
Dr. Buchwald, State Secretary in the German Ministry of Agriculture, advises urgently on AgrarHeute.com to adapt the soil cultivation and cultivation measures. For example, mulch sowing methods that do without intensive ploughing prevent the soil from drying out further. By sowing summer crops, the existing winter moisture can be better utilized and the cultivation of different crops spreads the risk of crop failures.
With humic acids against dry soils and stressed plants
Another forward-looking solution could be the use of humic acids in agriculture. Humic acids are high-molecular chemical compounds that are produced as degradation products from plant parts by humification. Humic acids are highly bioactive. In soils, for example, they have an above-average water storage capacity: they envelop the sand particles and thus increase the water and nutrient retention capacity of the soil. This pays off especially on sandy or dry farmland. Nitrates, metal ions, oxides and hydroxides are also bound effectively and are not washed out in the sandy soil. Thus they remain available for the plants over a long period of time and improve their growth.
Humic acids therefore not only combat symptoms of poor soils, but also actively counteract the causes of the problems. In this way they contribute effectively to the ecologization and economization of agriculture.
Learn more about humic acids and their many applications.
Sources
Süddeutsche Zeitung, 30.07.2018; https://www.sueddeutsche.de/wirtschaft/meinung-am-mittag-ernteausfaelle-die-landwirtschaft-ist-teil-des-problems-1.4075106
Agrar Heute, 24.04.2019; https://www.agrarheute.com/wochenblatt/feld-stall/pflanzenbau/sandverwehungen-mecklenburg-553361
Comments
09.10.2019
| Renan:
Very good article, thank you!
Write comment