Humintech part of manager programs GIZ and IMAP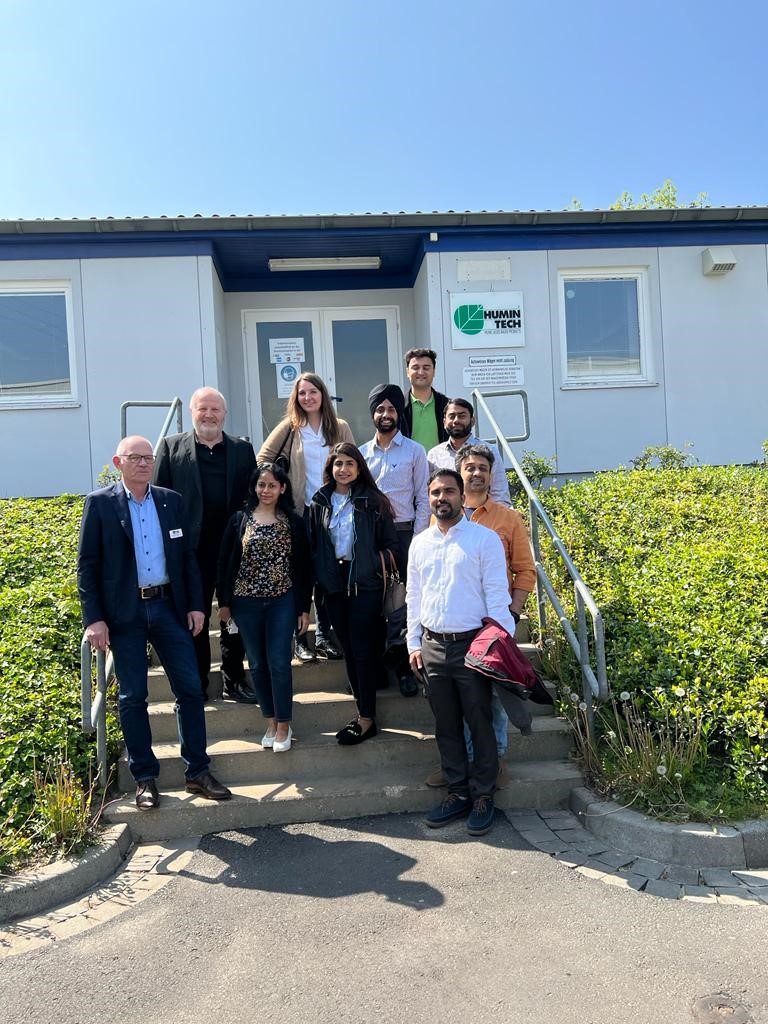 Humintech part of manager programs GIZ and IMAP
On behalf of the German Federal Ministry of Economics and Technology, the Deutsche Gesellschaft für Internationale Zusammenarbeit GmbH (GIZ) and the IMAP Institute once again held a one-day event on innovation management with Humintech as part of the Manager Program. On 06.05.2022 a delegation from India came to the production site in Grevenbroich and we talked about future competence and the generation of ideas, about the orientation on customer needs and innovation drivers such as digitalization, about proper networking and interdisciplinary teamwork. The young Indian executives are active in consulting, coconut cultivation, metal processing, textiles, machinery and cement production.

Humintech presented its production plant, which produces an effective soil improver in solid and liquid form from humic-rich leonardite. This gives Humintech a unique selling point in Western Europe. In particular, the company's own further development has shown how the interaction between Humintech engineers and product managers has resulted in the establishment of a high-performance humic substance and humic acid production facility. Sustainable soil improvers are now produced here at competitive world market prices and marketed in over 65 countries worldwide. In this way, Humintech contributes to sustainable agriculture by improving soil fertility, increasing humus content and reducing carbon dioxide emissions from agriculture.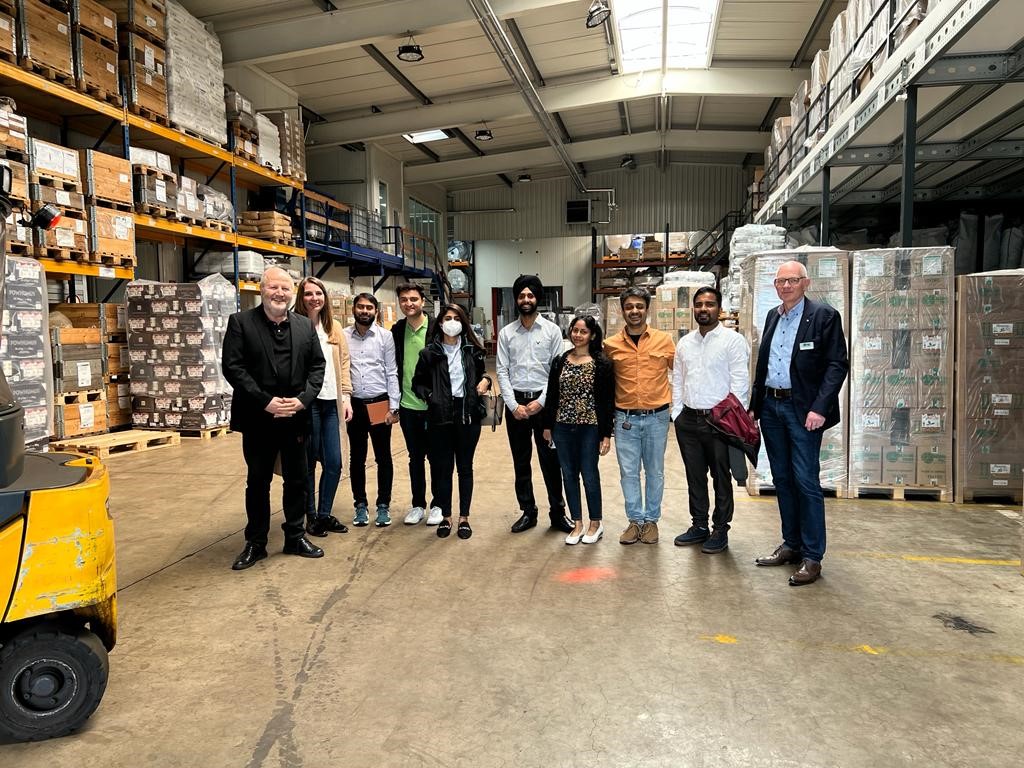 We would like to thank Lena Noumi from IMAP Institute and the participants from India for the successful day: Vishnu Athikkamannil Lankayil from The Global Essentials Company, Parineeta Ajit Bartakke from Bartakke Electrofab Pvt. Ltd, Surya Leona D'Lomen of Walress Enterprises, Pavithra Gunasekaran of Terracarb Private Limited, Mahamed Siraj Iqbal of Zaksberg Company, Tegwinder Singh Saggu of Strut Support Systems, Ankur Verma of Krishna Engineers and Nikhil Chadha of Abhinna Cita Transformation Solutions LLP.

Humintech hopes to have shown our guests a practical example of sustainable innovation work.

Thank you for your time and all the best for the future!