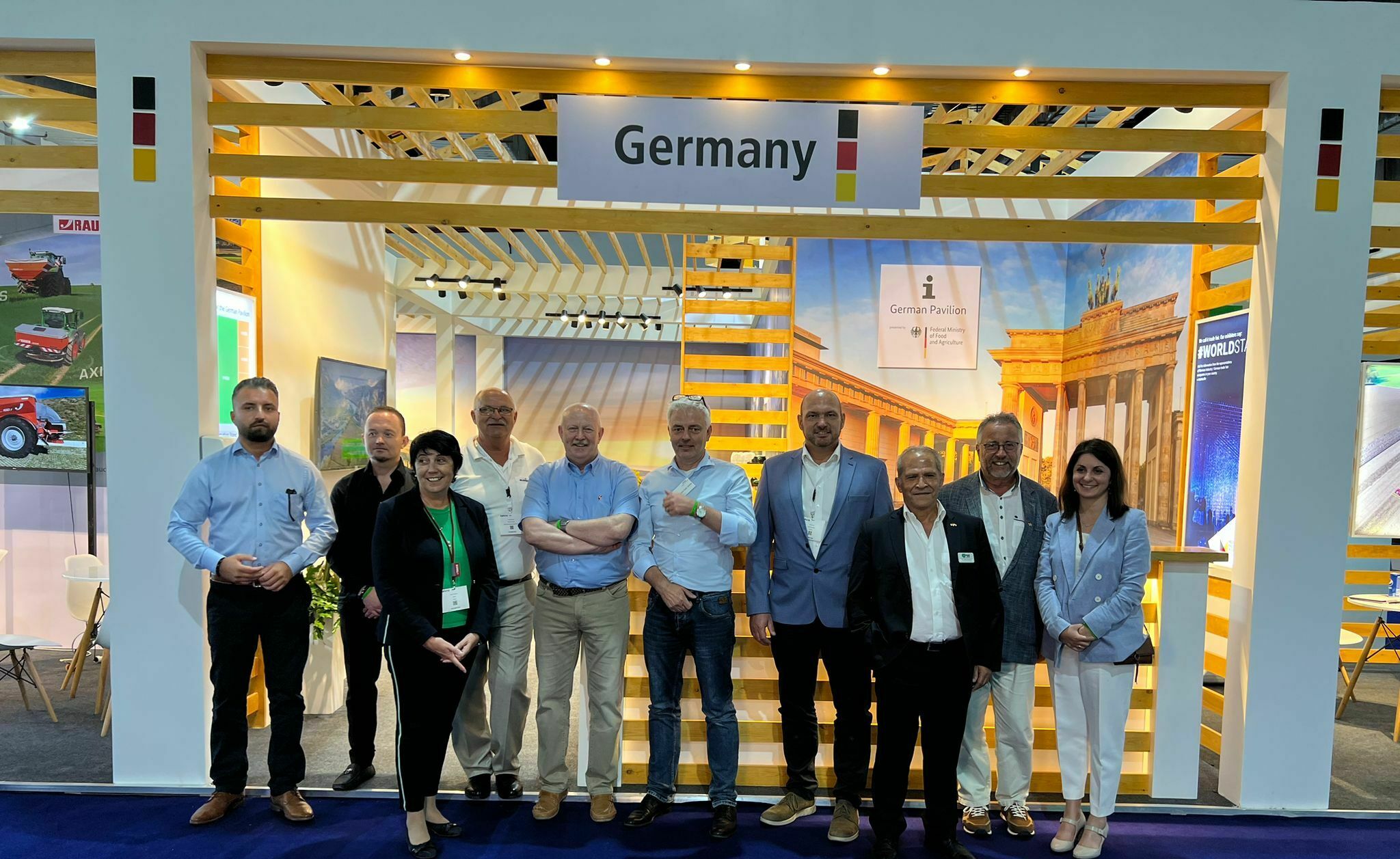 Sales Manager Dr. Yasser Dergham is at the Sahara Fair in Cairo. We are grateful for our long-standing sales partnership with Growtech and for the excellent trade shows that IFWexpo hosts.
The Sahara Exhibition is a globally recognized trade fair in the fields of agriculture and food, which was launched in 1987. The term "Sahara" highlights the increasing relevance of this event for the areas of Egypt, Africa and the Middle East. It opens its doors annually in September at the EIEC Egypt International Exhibition Center in Cairo, attracting professionals from across the industry. The organization of this important event is in the hands of Informa Markets, a leading global trade show organizer.
The Sahara show covers a wide range of topics, including fertilizers and crop protection, seeds and nurseries, and sustainable agriculture. Exhibitors will showcase a wide range of products and services, including state-of-the-art agricultural machinery, water management solutions and post-harvest technologies. Highlights of Sahara include various seminars, conferences and workshops that offer visitors detailed insights into the latest industry trends. Exhibitors mainly represent the agricultural technology, fertilizer manufacturing and seed trade sectors. The show's main target audience is manufacturers, processors and marketing professionals in the agricultural sector. Finally, the EIEC is superbly located in Cairo. With state-of-the-art facilities, it is easily accessible by public transportation as well as by car. Cairo, as a vibrant metropolitan city, enhances the exhibition archive with a variety of accommodation and leisure options, making the visit a comprehensive experience.
For the 35th time, Sahara opens its doors in Cairo over 3 days from Sun, Sept. 10, 2023 to Tue, Sept. 12, 2023.