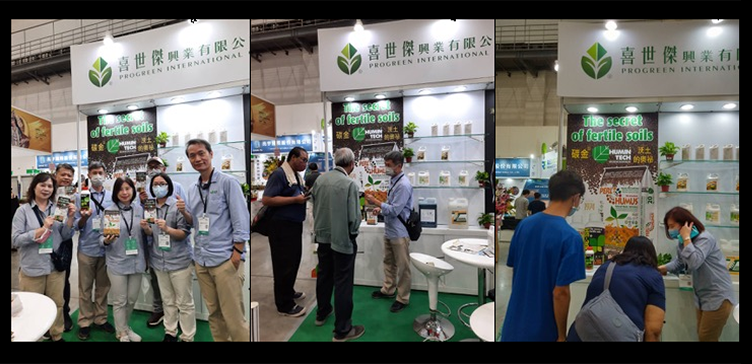 Taiwan Smart Agriweek (29 Sept. – 01 Oct. 2022)
Taiwan's Leading B2B Exhibition & Conferences for Agriculture, Livestocks, and Aquaculture Technology.
At Taipei Nangang Exhibition Center Hall 1.
The exhibition showcased over 1000 innovative agricultural products with buyers coming from the Philippines, Thailand, Malaysia, Vietnam, etc. The three-day exhibition was visited by more than 11,000 professionals.
We would like to thank Progreen International Company (our partner in Taiwan), especially the president Mr. Lantoes Hsiao and team, for presenting our joint products at the exhibition.

https://www.progreen.com.tw/