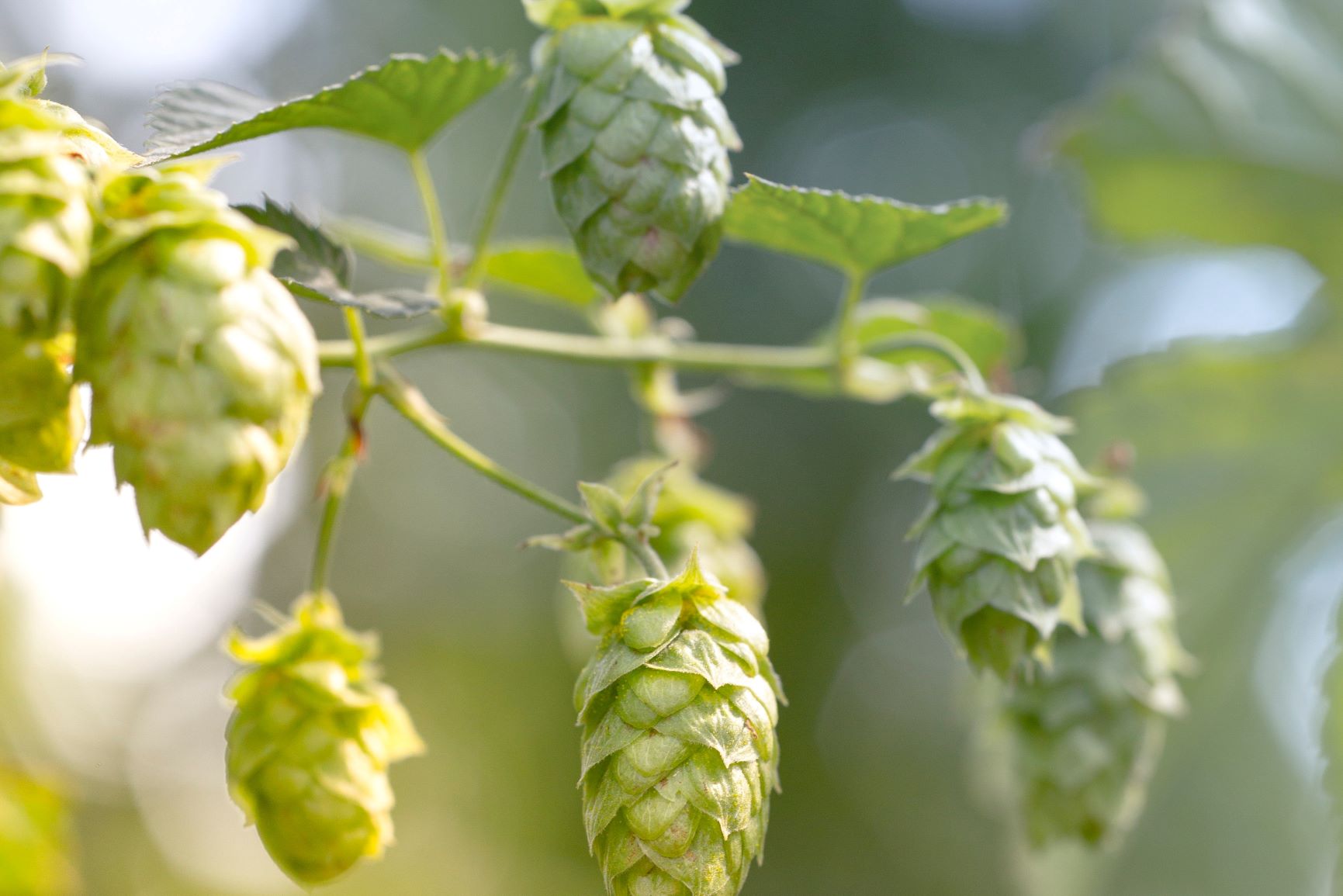 Hops and humic acids
Preparing hop with humic acids for the future
Mankind drinks 177 billion liters of beer per year worldwide. In addition to breweries, it is above all, the hop farmers who make a fundamental contribution to the success of this cultural asset. However, climate change and the latest regulations of the fertilization ordinance pose great challenges to the growers.
Climate change in the hop garden
Hops are a particularly demanding crop. Optimal temperature and sufficient water are the essential prerequisites for high-quality hop cones and healthy plants but conditions are changing rapidly. Heat waves and lack of water due to persistent drought lead to harvest and quality losses in hop growing. They force the use of artificial irrigation and threaten the existence of the farms.
Beer and soil
In addition to the climate, the condition of the soil is of immense importance for successful hop cultivation. Good soil and favorable climatic conditions are the prerequisites for high hop quality. Especially the characteristics of the soil have a considerable influence on the aroma of the beer. But the ravages of time gnaw at the soil, especially when it comes to the loss of humus in connection with fertilizers and soil cultivation. Intensive cultivation without adapted fertility management leaches the crumb in the long term and makes it susceptible to erosion and soil-borne diseases.
A healthy soil protects itself and the plants
In order to make periods of heat more bearable for the hop cultures and to reduce the drought stress of the plants, humic acids should be actively added to the soil. Christoph Wiesheu from Hallertau in Germany (the second largest hop-growing area in the world after the USA) has already experimented with this - with success. He distributed humic acid-containing Leonardite over two hectares of his field and was impressed: The infestation of the hop culture with the widespread Verticillium wilt decreased significantly and the quality of the cones increased, which the hop-grower could measure by an increased alpha acid content.
Humic acids - with best regards to soil and plant
Humic acids have many positive effects on soil and plants. They improve the physical, chemical and biological properties of the soil and promote the levels of interaction in the soil-plant system. Humus formation, improved nutrient supply and better water availability due to a stable crumb are the result. The hops benefit in every respect from the improvement of the soil. It is less susceptible to disease, more resistant to abiotic stress and keeps nutrients available to the plant.
Humic acids belong to humus just as hops belong to beer. They are an integral part of a sustainable soil fertility and hygiene in hop cultivation and beyond. Only humic acids can ensure a sufficient hop harvest in the long term.
How do you deal with the changing climate? Do you have an effective recipe against drought stress in the hop garden?