Excursion to Hambach open cast mine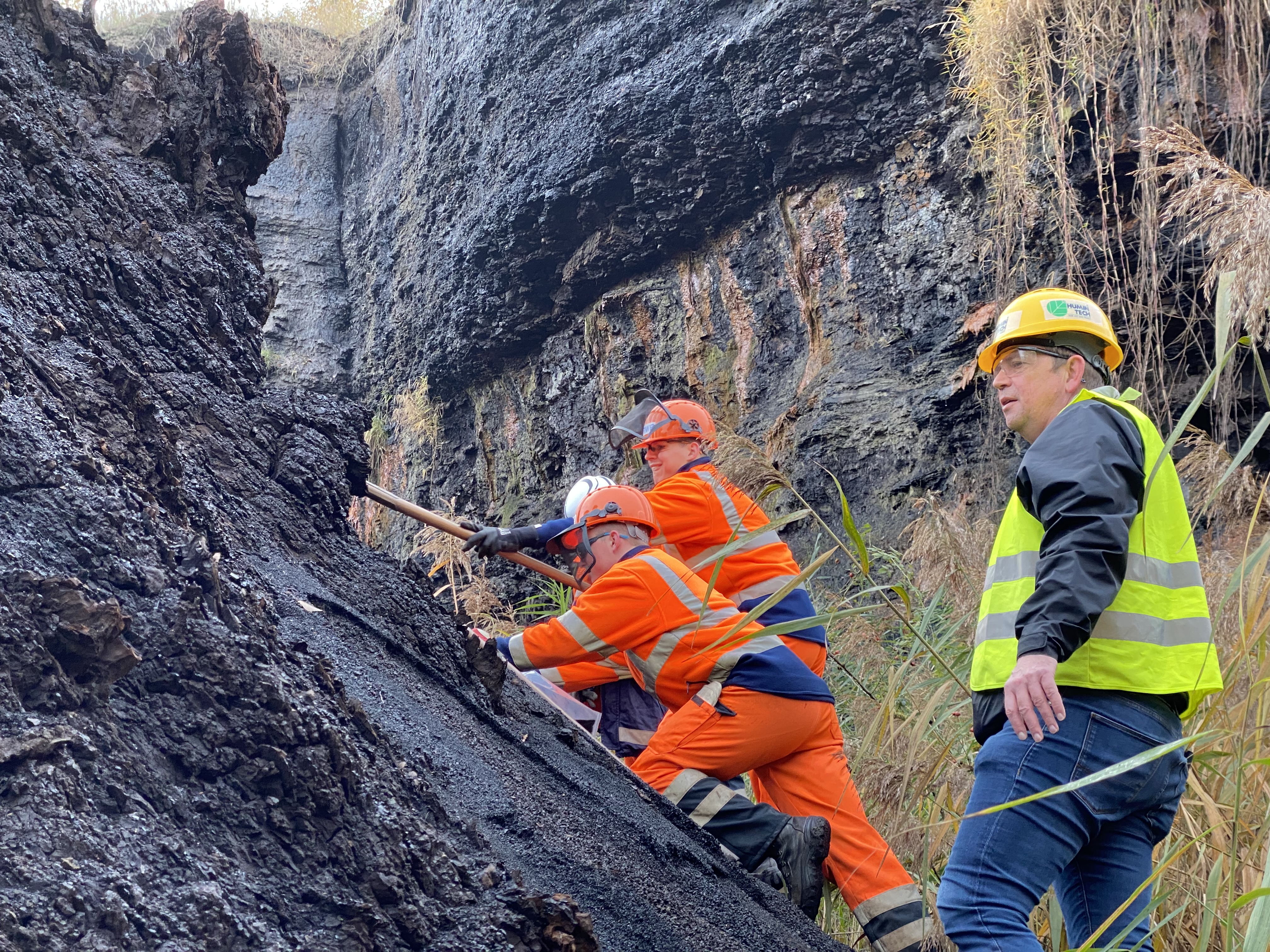 Excursion to Hambach open cast mine

Several times a year, a raw material excursion takes place in Germany's largest open cast mine. On 12.11.2021 it was that time again.

The current excursion was attended by Dr. Oswald (RWE), Mr. Tarhan (CEO) and Mr. Berthold Stern (DIPL.-CHEM.-/ECON.-ING.) from Humintech participated.
The aim of the field trips is to determine the raw material qualities for Humintech's humic production.
The quality of the raw material samples from the excursion is checked in-house at Humintech in the laboratory, according to strict criteria and agreed with the supplier.