Humintech at the IPM horticultural fair in Essen, Germany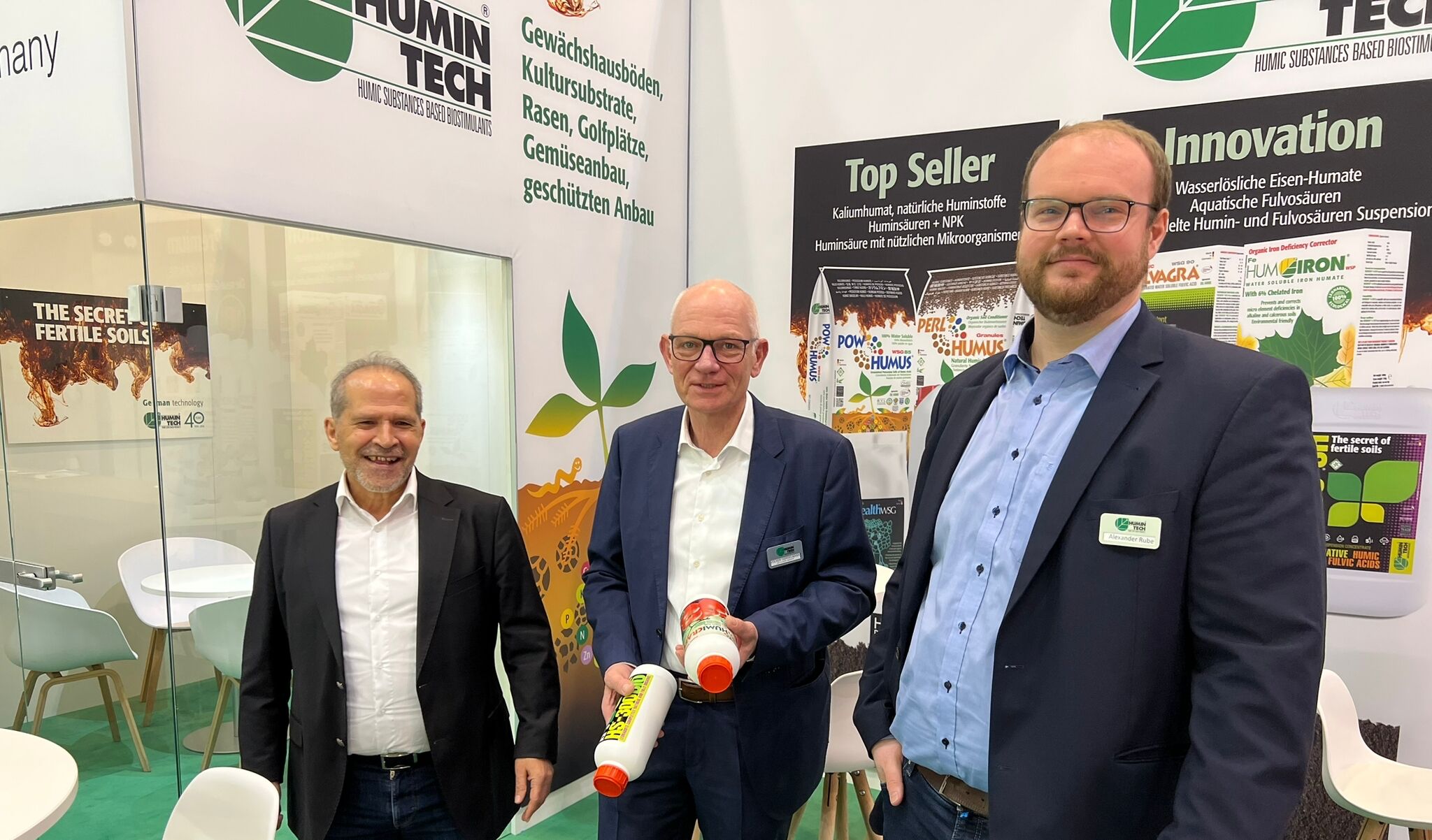 Humintech at the IPM horticultural fair in Essen, Germany

Preview text: Humic substances for greenhouses, substrates, green care, vegetables and much more - Humintech presents innovative biostimulants and specially formulated plant nutrients in Hall 3, booth 3E74.
Sales managers Dr. Yasser Dergham, Volker Gerdelmann and Alexander Rube as well as business manager Aydogan Cengiz and intern Adrian Lorenzo Schröder are currently at the IPM in Essen. In Hall 3, at Stand 3E74, they will be answering questions about biostimulants, soil improvement and the application of our high-quality humic products for greenhouse soils, growing media, turf, golf courses, vegetable growing and protected cultivation.
The world's leading trade fair for horticulture shows innovations and trends around plants, technology, floristry and trade.