Solutions for the horticulture industry: HUMINTECH at GreenTech Amsterdam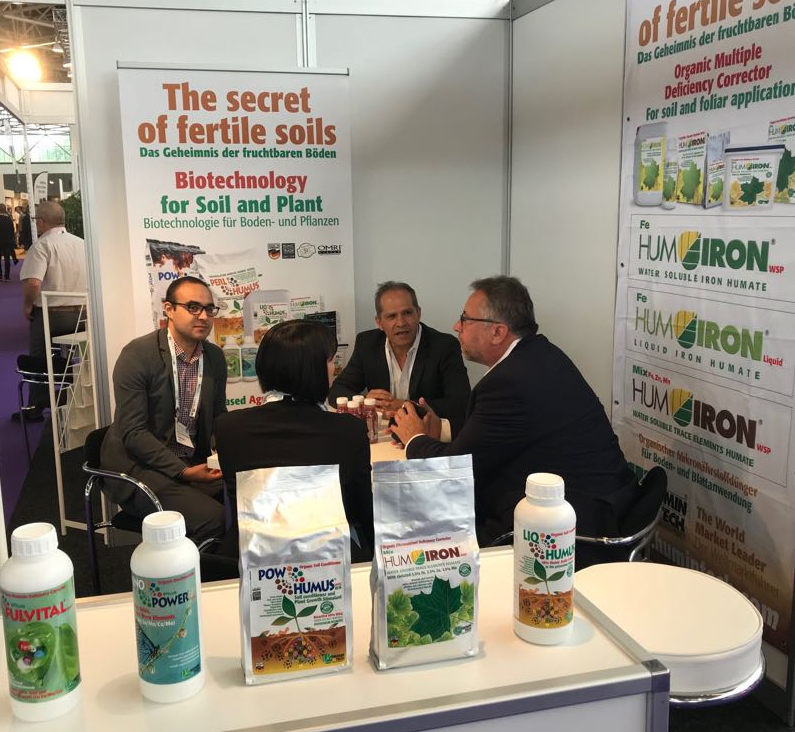 HUMINTECH's Technical and Sales Manager Dr. Yasser Dergham is representing the company at Amsterdam based GreenTech trade fair since Tuesday, June 12th. GreenTech is one of Europe's most important meeting points for professionals in the horticulture industry. It aims at providing solid and practical answers to essential questions on technology and innovation for the production of vegetables, fruit and flowers.
As a major supplier and producer of humic acid and humic substances based organic products for both horticulture and agriculture, HUMINTECH has a longstanding tradition in joining GreenTech as a trade partner and an innovative communicator of knowledge. Thanks to everyone who has already paid a visit to our stand, we've had great talks, most interesting discussions and are looking forward to more until the fair closes its doors tonight.