HUMINTECH at the Annual Biocontrol Industry Meeting ABIM – biological pest control with humic acids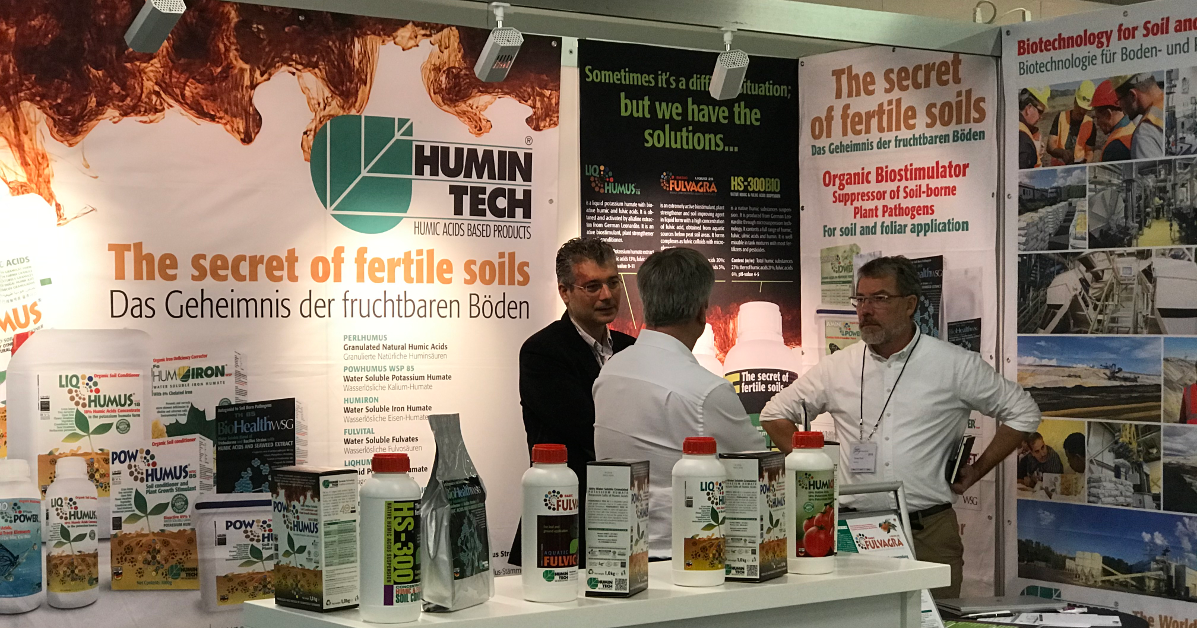 diseases – e.g. natural predators or bio-activating measures to strengthen damaged plants and improve weakened soils. Soil conditioner BioHealth® by HUMINTECH makes use of such agents: In addition to valuable humic acids from Rhenish Leonardite, it contains a mixture of selected Trichoderma strains and an algae extract. Their presence invigorates the soil in a way that is beneficial to the plant and makes it easier for the plant to withstand stress situations. Managing Director Müfit Tarhan, Purchasing Manager Soufian Boyaala and research chemist Ogul Yücel are providing information about this and other products at ABIM until the evening of 23 October 2019. Many thanks to all of this year's discussion partners for lots of exciting impulses!
Curious to know more? Products and additional information can be found at https://www.humintech.com/en/agriculture.html.