Lively exchange is a key to success: HUMINTECH and Agrotechnosouz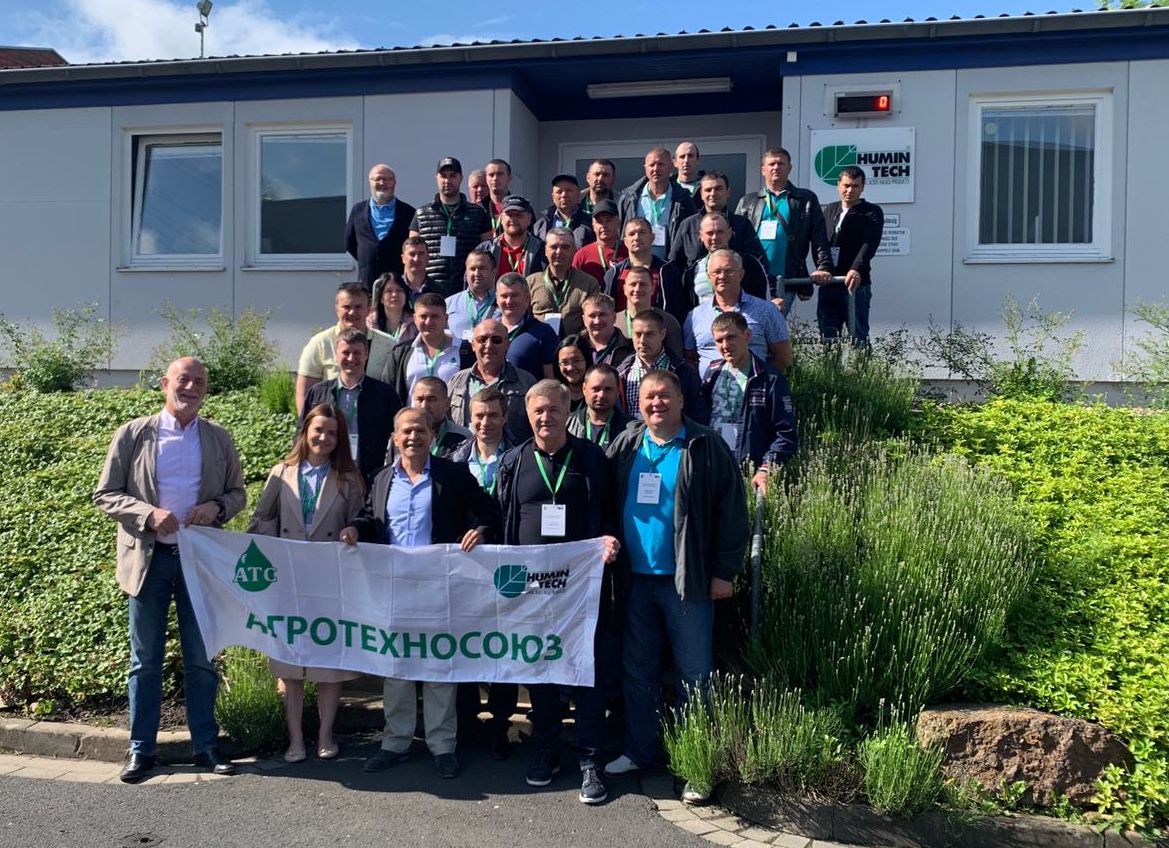 Agrotechnosouz is HUMINTECH's key partner for Ukraine and the CIS states of Eurasia. In a joint effort, the partners have organized a guided trip to Germany for three different groups of customers and user of products made by HUMINTECH. The aim was to swap experiences, research findings and ideas on humic acid based farming, as well as to support intercultural exchange.
The first of three Agrotechnosouz groups has been visiting from June 5th to June 8th. A trip through Dusseldorf's historic downtown and a joint dinner left room for informal talks on the first day. The second day was dedicated to science and business: presentations and discussion in HUMINTECH's offices, followed by a guided tour through open cast mine Garzweiler. The mine is primarily used by RWE to obtain lignite for power generation. HUMINTECH, however, is in search of Leonardite, a highly oxidized near-surface form of lignite with a huge content of humic acid and humic substances. This is the basis for sustainable soil conditioners like PERLHUMUS, POWHUMUS and LIQHUMUS.
On their last day, the group went on a trip to Cologne, visiting the famous Cologne Cathedral, a chocolate museum and the city center.
The second of three Agrotechnosouz groups has arrived on Wednesday, June 12. HUMINTECH is happy to maintain the lively partnership between the two companies and is looking forward to further cooperation.