NRW Chamber of Agriculture on a visit to HUMINTECH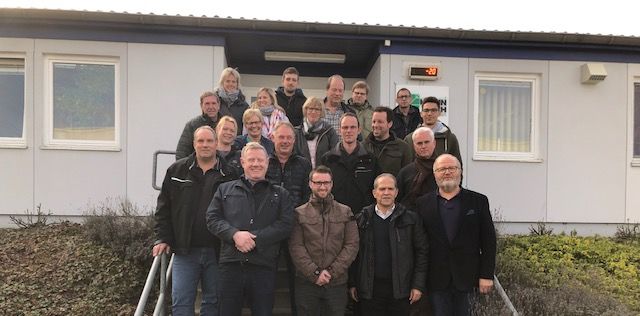 On Wednesday, February 20th, North Rhine-Westphalian (NRW) Chamber of Agriculture (CoA) visited HUMINTECH to congress at the company's headquarters in Grevenbroich, Germany. Main subject of the meeting was the usage of humic substances and HUMINTECH products in agriculture, also with regards to the CoA's recent experiences within the NRW fertilizer scheme. After a factory tour and lunch, the group went on a guided tour to open cast mine Garzweiler.

The congress was organized by the CoA's consultant for vegetable farming Dr. Werner Osterkamp and HUMINTECH's Technical and Sales Manager Dr. Yasser Dergham. We are grateful for productive talks and an exciting, insightful congress.