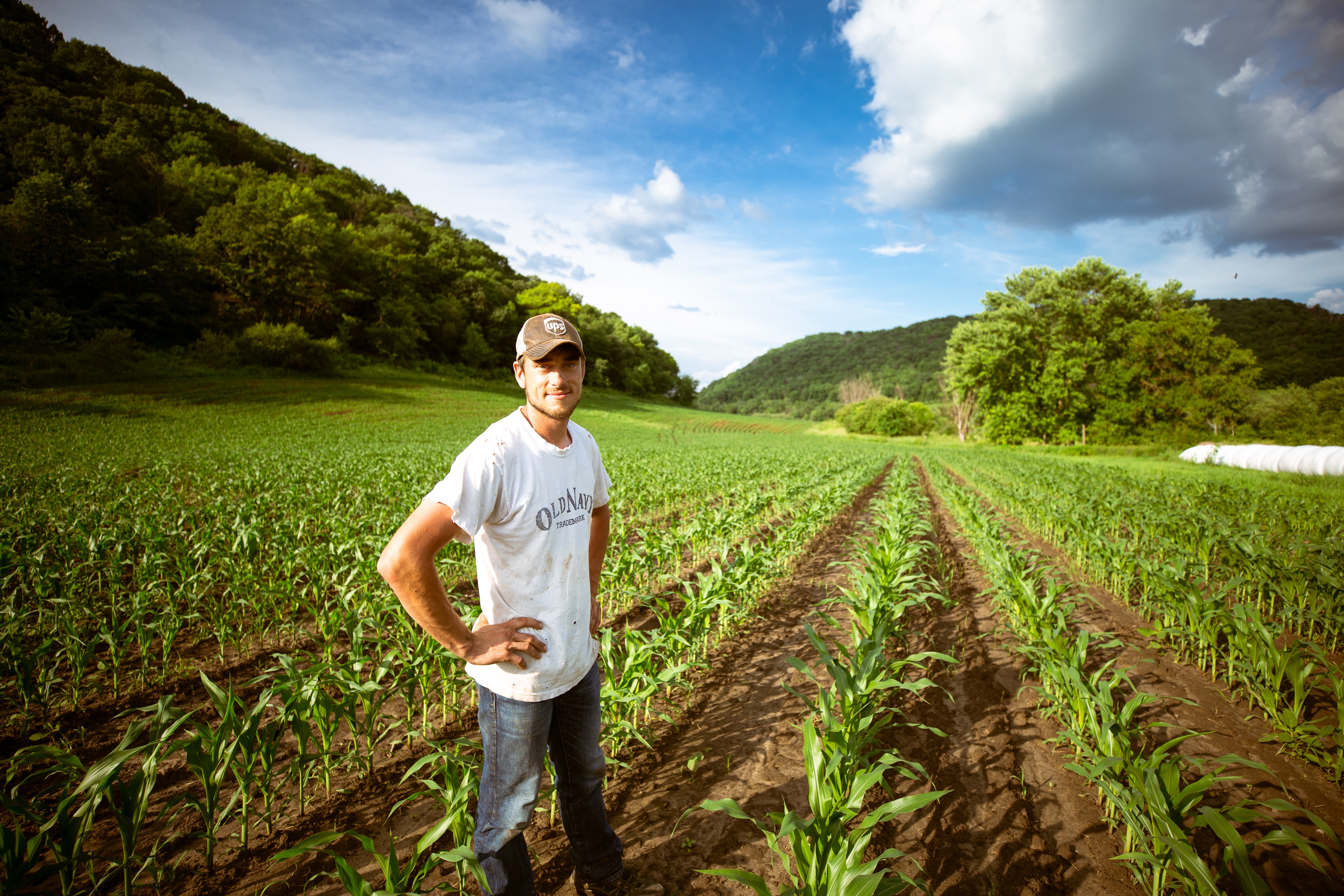 Mastering the agricultural turnaround with humic acids
More humus - more future
Humic acids enable nitrogen and phosphorus to be used much more efficiently. Despite less fertilisation, constant yields can be achieved in this way.
How farmers can secure yields and livelihoods despite new fertilisation regulations
The EU Commission has rejected the new German fertilizer ordinance. What the farmers already see as a threat to their existence, Brussels is not yet going far enough.
Farmers face dilemma
No matter what the new regulation will look like, one thing seems certain: in order to reduce nitrate pollution in groundwater, less fertiliser will have to be applied. At the same time, less nitrate leads to lower yields. And if there are less phosphates in the soil, plants have difficulty in exploiting their growth potential. How can farmers achieve sufficient yields in the future if they do not want to endanger groundwater or jeopardize their livelihood?
The magic word is fertilizer efficiency
Humic acids: a proven solution
The agricultural sector is forced to break new ground. The good news is that we do not have to start from scratch – we just have to look in a different direction. HUMINTECH GmbH, based in Grevenbroich, NRW, has been researching and producing organic soil conditioners and plant strengthening agents based on humic substances and humic acids for over 45 years. Customers in more than 70 countries rely on the power of humic substances to optimise the exchange between soil and plants and thus to achieve high-yielding harvests despite extreme weather conditions and problematic soils.
Two birds with one stone: increasing fertilizer efficiency, strengthening the soil-plant system
Humic substance-based soil conditioners combine two advantages that can help farmers to work economically and protect their plants and soils:
Increased fertiliser efficiency - they keep nitrogen, for example in the form of nitrate, available to plants in the root area and prevent leaching into the groundwater. Without the use of humic acids, just 40 percent of the nitrogen applied ends up in the plant – the rest seeps away unused. In the case of phosphate fertilizers, only 10 to 20 percent can be used.
Revitalisation of the soil-plant system – humic acids trigger a series of natural processes in the soil that sustainably revive the soil-plant system with its hundreds of thousands of microorganisms. This increases soil fertility and the capacity of the soil to store nutrients, water and CO2. The nice consequence is sustained high yields and the formation of resilient agro-ecosystems in times of climate change.
Humic acids enable nitrogen and phosphorus to be used much more efficiently and make plants more resistant to the challenges of climate change.
Humic acids offer an ecologically and economically reasonable opportunity for a change in agriculture that benefits both the environment and the farmers. With this knowledge, HUMINTECH GmbH would like to contribute to counteracting the continuing decline of farms.
Have we aroused your interest? In our press area you will find extensive material in text and pictures for downloading. We would be pleased if you would like to contact us personally.
Your contact person at HUMINTECH:
Mrs. Canan Aker
pr (at) humintech (dot) com
Phone: +49 (0)2181 70 67 630