From Humintech To The World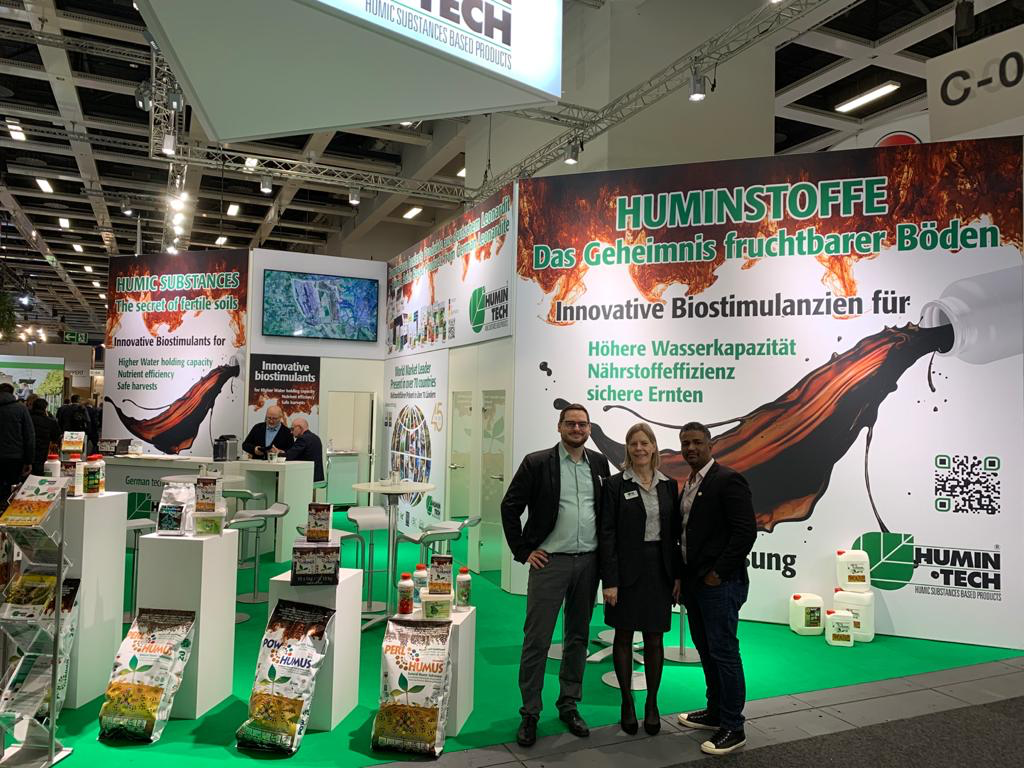 From Humintech To The World
How PERLHUMUS® & Co Reach Their Destination
What are humic substances? How can I use PERLHUMUS®? What is humus formation? Where can I get your products? Visitors come to the Humintech booth with specific questions, often traveling from abroad with the intention of having a personal meeting with us at the stand. For application-related questions, there are always agronomists from the sales department on the stand, but when the visitor becomes a customer, Beate Muller-Behrend comes into play.
Since 2014, she has been the link between sales and processing at Humintech. She studied business administration, English and Spanish, and brought experience from the chemical industry and export as well. Her family has a French background and so she communicates with Humintech partners worldwide, with a focus on French and Spanish-speaking sales.
Planning from A to Z
Export work requires creativity and good nerves; shipping our products worldwide does not happen by magic but has to be planned step by step internally and with external partners. We already have reliable partners in more than 70 countries. When new territories are added, distribution is to be planned, budgeted and implemented and before that, we need the approval and registration of the products.
At Beate Muller-Behrend's desk, it's all about questions such as: What are the regulations for the registration of Humintech products in the country? Where are the necessary documents prepared? How much time do production and transport take? Which specific country regulations have to be observed? Did a shipment reach the recipient on time and in good condition?
Win-Win Solutions
In addition to routine knowledge of the processes, tact is therefore also part of everyday work in order to reconcile conflicting regulations. If, for example, the import regulations of one country require biodegradable packaging, while the EU sees a microplastic hazard in degradable wrappers, only perseverance will help. In the end, a mutual accommodation can be found – e.g. a temporary import permit and the search for modern alternatives to tried and tested packaging.
At the beginning of 2021, the main question in export was the impact of the pandemic on our customers' ordering behavior. We have had to overcome many challenges and are saying goodbye to this year with a kiss in terms of the transport situation and container availability. Nevertheless, we were not only able to satisfactorily serve an increased order volume, but also to supply new customers this year, for example in Mongolia, Algeria and Southern Europe.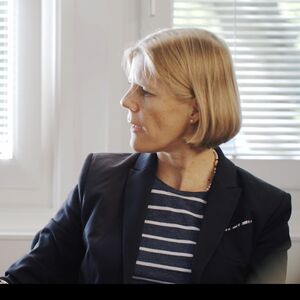 Ms. Muller-Behrend, what is your conclusion on the year 2021?
Beate Muller-Behrend: "We can be proud of the great teamwork at Humintech, despite Covid, home office and completely unpredictable transport situations – and we thank our customers for the successful cooperation based on partnership, which leads us to expect a further increase in turnover for 2021. For 2022, I look forward to the market approval of new, enhanced products.
Humintech's products help to improve problematic soils, strengthen plants and protect nature worldwide.
They can be the beginning of a true circular economy and help to turn a dead end into a roundabout way again.
Well-known products such as Liqhumus liquid 18®, PERLHUMUS granules®, HUMICRAFT ® and POWHUMUS® are now synonymous with humic substances in some regions."