Lokalkauf e.V. - More than just crisis aid for direct marketers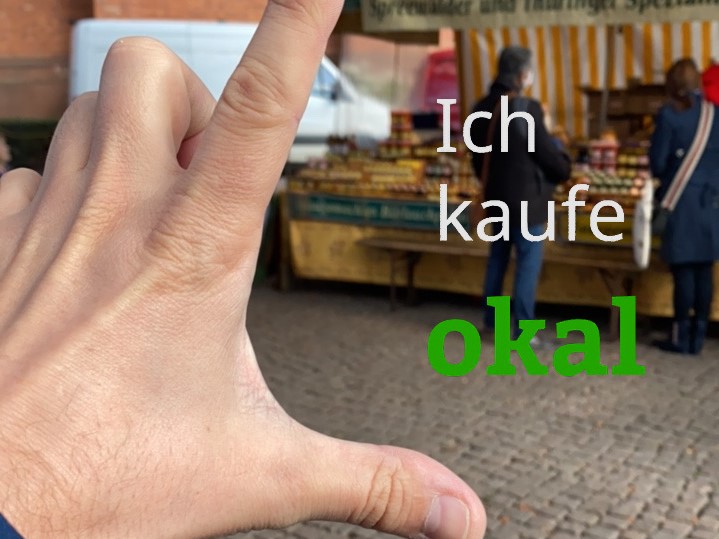 Lokalkauf e.V. - More than just crisis aid for direct marketers
On lokalkauf.org, farmers can easily sell food online.
The Corona crisis is the dominant theme this year, also in agriculture. Especially at the beginning of the pandemic, it was unclear when and if harvest workers were allowed to enter the country. Later, quarantine regulations made work in the farms difficult in some cases. Nonetheless, the sector was able to benefit as well. The vital relevance of agricultural work was recognized and the sector was classified as systemically relevant. The population discovered the value of regionally produced food, which ensures its supply without vulnerable global supply chains. Farms can benefit from this.
E-Commerce is booming, also in the food sector
According to a study by Bitkom Research, many consumers have preferred regional retailers since the beginning of the crisis. Above all, those who offer a digital service get off lightly, and that doesn't just apply to non-food products. The sale of food via onlineshops has also almost doubled with the outbreak of the pandemic.
#ichkaufelokal - a decision for your city
lokalkauf e.V. recognized this and started the campaign #ichkaufelokal in the middle of the crisis. The idea of the twelve founders was born during the first lockdown in the context of the #WirVsVirus Hackaton of the German government.
Their goal: to promote and strengthen local retail trade, in the crisis and beyond.
Their path: an easy-to-use and free online platform where retailers can present and sell their goods without having to design their own shop.
What sense does this make for farmers?
The platform is as interesting for farmers as it is for retailers in the city centers. Many farms sell their goods directly at weekly markets or in their own stores. And even if food was not subject to any sales restrictions during the lockdown, many people opted for safer, contactless shopping online. Here, businesses can accommodate their customers.
And does that work?
The platform is currently still under construction. A basic version, which allows the stores to be presented with photos, text and contact details, is online and can be used. More than 400 dealers and stores have already registered.
The campaign "#ichkaufelokal - a decision for your city" is intended to give the platform additional impetus. In this way, lokalkauf e.V. wants to create an awareness among consumers that every euro spent in local retail is an investment in their own city and region.
The money for the implementation of the final campaign will be collected via the crowdfunding platform startnext.com. The fact that the association is on the right track with its idea also shows that the initial funding target of 1500 euros was quickly reached.
Lokalkauf.org could be a stepping stone for agricultural businesses, enabling them to start direct online marketing and secure their future without much effort.
Click here to go to the online platform: www.lokalkauf.org
More information and the possibility to support the project with your donation can be found here: www.startnext.com/ichkaufelokal