Appropriate fertilization with humic acids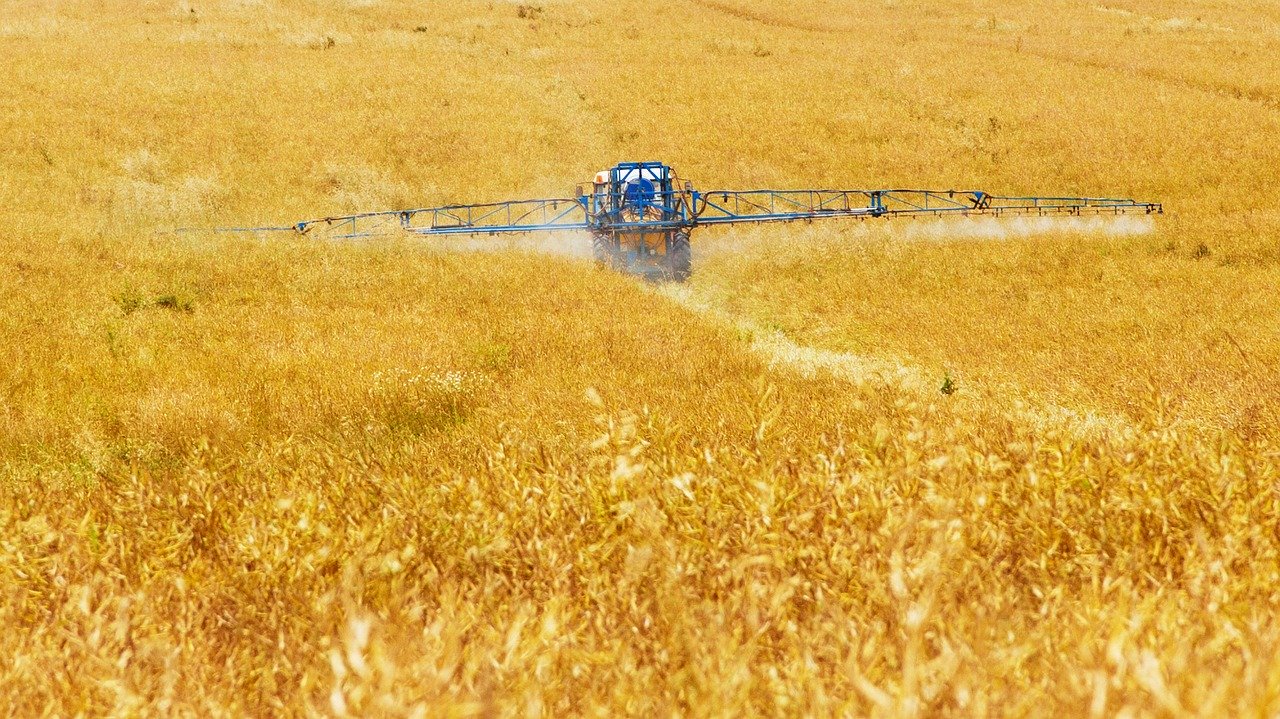 New fertilizer ordinance was discussed in Germany for a long time. Solutions must be found that meet both the challenges posed by climate change and the farmers' understandable fears for their very livelihoods. The regulation must be adopted in Germany by April 2020 in order to avoid horrendous fines and a new trial by the EU. One important issue is the call for needs-based and targeted fertilization as a prerequisite for sustainable agricultural production but what does it mean for farmers to apply fertilizers according to demand?
High investments with expected yield losses
Fertilization according to needs - this sounds reasonable and necessary, but it raises existential questions for many farms. Accurate nutrient analysis and documentation before and after fertilization requires technical know-how, financial investment and a lot of time. For the targeted application and rapid incorporation of the nutrients into the soil, many farms have to invest in new machines that make such an approach possible. Demand-based fertilization often means that storage capacities must be increased by expensive extensions. This applies to organic fertilizers as well as to farm fertilizers.
In addition, there is the fear that yields will decline, especially in heavily nitrate-polluted areas where fertilization must be drastically reduced. Agriculture is faced with a dilemma: Having to invest in order to meet the requirements of the new fertilizer ordinance on the one hand and, on the other hand, having to cope with possible yield losses that can be expected as a result of the reduced use of fertilizers.
Constructive solutions must be found
It remains to be seen how these problems will be solved in the coming weeks and months. One thing, however, seems clear: mutual finger-pointing between politicians, producers and consumers does not lead to any goal. A constructive dialogue is needed in order to jointly develop and implement realistic solutions.
Using humic acids to increase nutrient efficiency
Part of the solution may be the use of humic acid preparations in agriculture. They help to make more efficient use of nutrients present in the soil or supplied by fertilization and to make them available to plants in an ideal form. There is an attractive potential lying dormant here: Only 40 percent of the nitrogen that lands on the world's fields as a fertilizer is currently processed by plants at all. In the case of fertilizer phosphate, only 10 to 20 percent is actually being taken up by the plants. Increasing the efficiency of these nutrients ultimately not only ensures lower fertilizer costs, but also a healthy nutrient balance in the soil and root system. This protects the soil, the atmosphere and the groundwater.
Humic acids are the majority of humic substances that are produced during the chemical and biological decomposition of plant and animal matter. They are found in humus soil, soft lignite, peat and water. Agricultural soils usually have a very low humus content and thus also a low proportion of humic acids.
It therefore makes sense to combine fertilization and the administration of humic acids. The consequences include an improved nitrogen uptake capacity of plants and a reduced reaction of phosphorus in the soil. This means that phosphorus remains available to the plants. Current studies show: Humic acid-based biostimulants have the potential to sustainably optimize the use of both organic and inorganic fertilizers in this way.
Humic acids also improve soil quality
Besides the beneficial chemical effects on the plants, humic acids and humic substances also improve the structure of the soil in the long term. The little helpers also do justice to the politically demanded build-up of humus soil. On sandy soils, for example, they improve the soil structure and thus prevent the loss of water and nutrients. In heavy, compact soils, they improve aeration and water retention. Soil and plants thus become more resistant to drought and heat.
The necessary demand-based fertilization should thus no longer pose a major problem, at least in terms of plant growth, soil quality and the yields to be achieved.
Learn more about the science and application of humic acids in modern agriculture.