Humintech at EuroTier 2016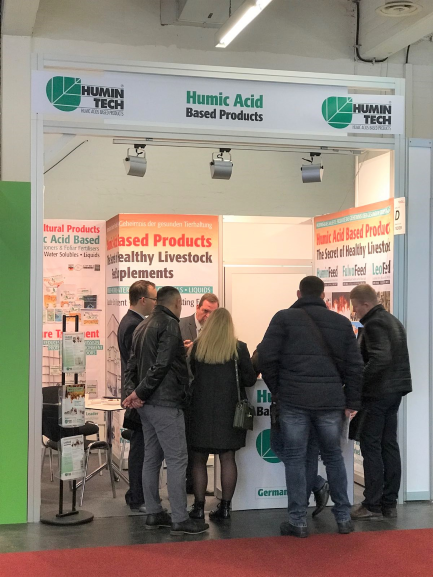 EuroTier is the world's largest fair on livestock farming and takes place at German Hannover Fair from November 15 to 18. More than 2,600 exhibitioners from 58 different countries present modern concepts for animal farming.
Humintech Ltd. is among the exhibitioners with its growing range of humic substances based supplements and manure treatments. Humintech's CEO Müfit Tarhan, R&D Manager Berthold Stern and Animal Feed Engineer Daniel Molnar are awaiting your visit at our stand in hall 18.
After yesterday's good trade start we are looking forward to inspiring discussions and fruitful contacts.